How to Submit a California State University Application (CSU)
You can apply to one of the 23 CSU Campuses by visiting Cal State Apply (CSU Apply). The CSU created an interface whereby students can complete one application while applying to multiple CSU schools.
Cal State Apply is a useful resource because it allows you to submit a CSU application for various programs and institutions in one place.
Moreover, Cal State Apply follows the UC Admission portal with a clear, concise, and complete way to submit a CSU application and allows CSU campuses to accept applications.
What are the Requirements for CSU?
The requirements for CSU will differ depending on your major and campus choice. There are obvious differences in admission requirements between first-year students and transfer students. When you submit a California State University application it is important to have an understanding of what type of student you are coming in as and to mark it correctly on the CSU Apply or Cal State Apply interface.
However, the requirements listed below should be evaluated in the context of your current situation, major designation, and intended transfer or enrollment semester.
Recommended Reading: 6 Impacted Majors at UCLA you Should Know About | 2023
Requirements further differ depending on the Cal State Apply application and if the student is a graduate applicant. Depending on the programs, there are also different requirements, so make sure you visit the appropriate website and contact advisors to determine if additional information is needed.
Admission Requirements for First-Year Students (High Schoolers)
To apply to any of the 23 Cal State University campuses, first-year students need to meet the following requirements:
Completion of the High School General Education Sequence (A-G Courses)
Grades Earned in A-G Courses exceed the 2.50 GPA threshold.
High School graduation or equivalent certification (GED, HISET, TASC).
These requirements are for California residents interested in submitting a California State University application. International and out-of-state students will need to communicate with their local academic advisor and speak with a CSU representative at the school they are interested in to comprehend what is required to submit an application successfully.
Related: Is 10 AP Classes Enough?
Transfer Students
CSU's admission standards differ for transfer students depending on the enrollment pathway. In general, upper-division applicants tend to be more successful in securing a CSU spot. However, some community college students who have already earned associate degrees also switch.
College coursework is evaluated, and the CSU application will have a section for you to input previous college coursework for admission. Make sure the institution will accept applications for admission to the programs you are interested in by identifying the requirements on Cal State Apply.
The California Community Colleges Associate in Art for Transfer (AA-T) and the Associate in Science for Transfer (AS-T) degrees are two-year associate degrees that allow seamless transfer to the CSU. Prior completion of an eligible Associate Degree path at a CCC is required.
If you have at least 60 semester or 90 quarter transferable units completed by the time you enter a CSU, you are considered an upper-division transfer applicant.
Minimum of 60 semesters or 90 quarter units of transferable coursework;
Have an overall college GPA of at least 2.00
Be in good standing at the last college or university attended.
Completed 10 general education courses of basic skills courses, with a grade of C- or better, and, specifically, four courses completed in the following areas (in either column):
How Much Does it Cost to Attend CSU?
Earning a college degree is expensive, and the price tag goes beyond tuition. Some students live on campus while others commute; some are California residents, while others come from out-of-state. And most CSU students need financial aid of some kind to afford their education.
Students living on campus will dish out between $22,000-$32,000 for a year of tuition at participating CSU. This scale reflects the lowest cost (Fresno) and the highest (San Diego) for all CSU campuses. This figure represents the scale of tuition costs as each campus differs in accommodations and tuition.
Student Success Fees
The Student Success Fee is a campus-based fee that each individual school implements in order to maintain or improve academic quality and the student experience. The amount of the fee and how it is used varies from school to school.
Campus Mandatory Fees
The majority of CSU tuition costs come from the systemwide CSU fees imposed by every institution. Other components of tuition come from Campus Mandatory Fees which are those charges on a campus basis and are added in addition to the systemwide tuition. Students can view the Campus fees for each individual CSU institution by clicking HERE.
Fee Waivers
Fee Waivers are mechanisms and programs that are authorized by the California State University Board of Trustees or California Legislature. The purpose of Fee Waivers is to reduce the costs of receiving an education and minimize the overall attendance cost for eligible students.
There are three different types of Fee Waivers:
Mandatory Fee Waiver
Mandatory Fee Waivers are those established by the California State Legislature and are backed by the California Education Code. All CSU campuses must honor these fee waivers if a student qualifies for them. There is no discretion in terms of who wins these financial awards. It's as simple as qualifying and applying.
Other Student Fee Waiver
Similar to Mandatory Fee Waivers, Student Fee Waivers are also established by the California Legislature and created by the Executive Office of the California State University (CSU) system.
Waivers under this category are granted to qualifying students, but at the campus president's direction, they are applying. In other words, depending on the CSU campus you are interested in, the President of that CSU campus can determine if the fee waiver is applicable to you.
Employee Fee Waiver
The Tuition Fee Waiver Program allows qualified CSU employees to attend classes on any CSU campus at a lower price. This program was established in 1975 and comes from Executive Order No. 491. There are also supplemental policies that have been released by the Office of the Chancellor, as well as collective bargaining agreements.
Financial Aid
College is expensive and made especially inexpensive for out-of-state or international students. However, internal CSU data reports show that nearly eighty percent of California State University students receive financial aid or financial assistance.
Free Application for Federal Student Aid (FAFSA) & California Dream Act Application (CADAA)
The FAFSA or California Dream Act Application allows students to apply for federal aid (FAFSA applicants only), state aid, institutional aid, and loans.
By completing a FAFSA or CADAA, students and their families can explore various financial aid options and make an informed decision about pursuing a college degree or vocational school.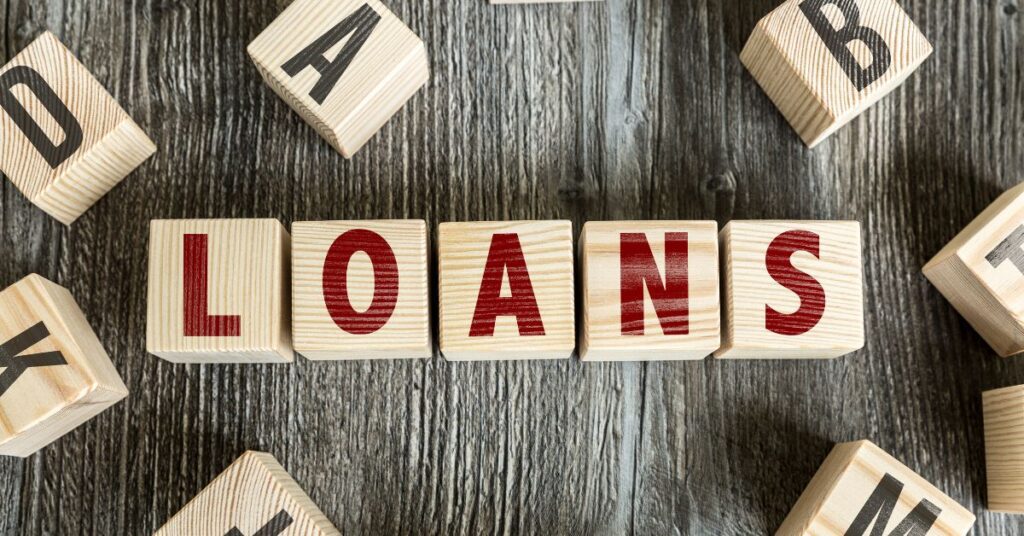 The 2023-24 FAFSA and CADAA will open on October 1, 2022. It is recommended that students apply as early as possible to increase financial aid opportunities. This could be influential information in a student's choice to attend college.
The California Dream Act Application is due by March 2. Submitting the CA Dream Act Application by March 2 each year will make undocumented students eligible for the most opportunities.
Students attending California Community Colleges who submit a CA Dream Act Application through September 2 of each year will be considered for a community college Cal Grant award.
Tips for Filling Out CSU Application
1. Get Organized
The first step to filling out the CSU application is to get organized. Gather all the materials you will need, including your transcripts, test scores, and extracurricular activities. Once you have all of the materials, take some time to review the application and familiarize yourself with the questions.
2. Start Early
It is important to start the CSU application process early so you have plenty of time to complete and submit all the required materials. The CSU application is available online starting October 1st for students who are applying for fall 2023 admission.
3. Pay Attention to Deadlines
Be sure to pay attention to all deadlines when completing the CSU application. The deadline for submitting the completed application is November 30th for students who are applying for fall 2023 admission.
All required materials, such as transcripts and test scores, must be submitted by this date in order for your application to be considered complete. Missing deadlines is easy to avoid, so contact, visit, and identify the necessary personnel to provide that information.
Related Reading: UC Application Portal: Applying to UCSD
4. Follow the Directions
When completing the CSU application, be sure to follow all directions carefully. Read each question carefully and answer it completely and accurately.
Incomplete or inaccurate answers could result in your application being rejected or delayed. Contact the advisor at your institution or schedule a visit to meet with a CSU counselor at the program you are interested in. This will solidify your knowledge and information about the application process and prevent missing deadlines.
5. Proofread Your Work
Before submitting your CSU application, take some time to proofread your work. Review your answers for accuracy and make sure that you have answered all of the questions completely. Once you are satisfied with your work, submit your application and wait for a decision from the admissions committee.
Related: 9 Things You Must Do in High School to be Competitive for UC Admission
Remember that each department will have different requirements for the programs. For example, CSU Channel Islands does not offer students the opportunity to transfer in Spring 2023, while Cal Poly San Luis Obispo does allow Spring 2023 admits. Visit the appropriate website to find additional information.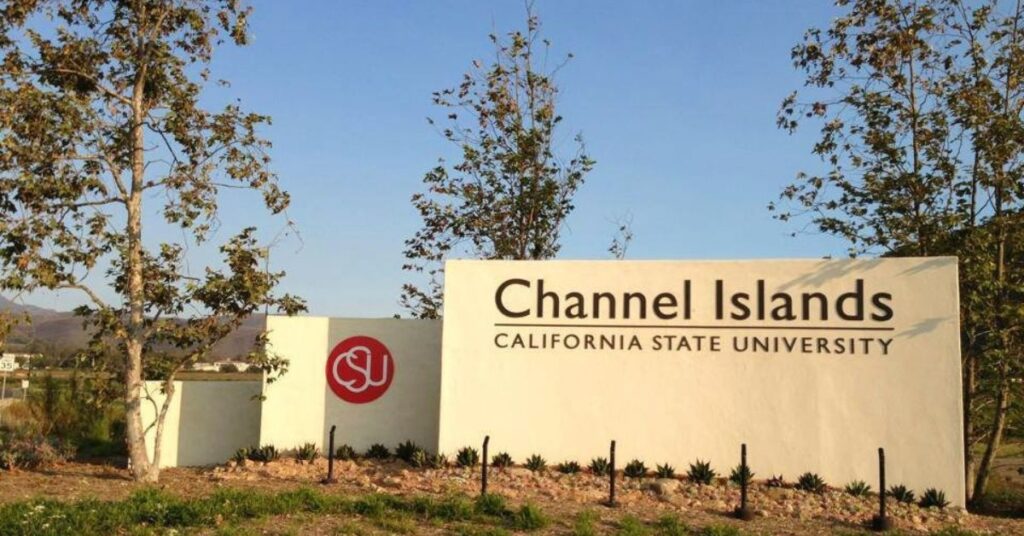 CSU Frequently Asked Questions

When Do Cal State Decisions Come Out?

Typically, decisions from California State Universities (CSUs) will come out within 8 to 12 weeks after all application materials have been received and accepted.
Related: When do UC Decisions Come Out? Announcing 2023 UC Decision Dates
After you are admitted, you may still have some requirements that need to be completed in order to complete your application. The best way to check the status of your application and see a list of any outstanding requirements is through the CSU Application Portal.
Once your application is complete, it will be reviewed by an admissions committee which will then make a decision regarding your admission. The timing of these decisions may depend on how many applications the university has received as well as how quickly they can process them. Generally speaking, though, most students receive their Cal State decisions within 8 to 12 weeks of submitting their applications.
It's important to note that this timeline is only an estimate and there are several factors that may affect when you get your admission decision. This includes the difficulty of obtaining transcripts or other documents needed for Admission.
Additionally, some universities may also require additional testing or essays which could increase the amount of time needed for processing applications.
As such, it's important to make sure all required documents are submitted on time and that they meet the necessary criteria set forth by each individual university.
Furthermore, it is always a good idea to contact each university's admissions department prior to submitting an application if you have any questions about how long the decision-making process typically takes or what documents need to be included in the package.
By doing this, you can ensure that all possible steps are taken for a timely admission decision!

Is it easier to get into a Cal State CSU or UC?

It is generally easier to get into a Cal State (CSU) university than a University of California (UC) school due to its higher acceptance rates. Typically, CSUs accept around 60 percent of applicants while UCs usually accept less than half. This means that students with the same academic record will likely have better odds of receiving an offer at a CSU compared to a UC school.
When looking at GPA requirements, it's important to note that while both UC and CSU schools have minimum GPA standards, most UCs are more competitive and have stricter GPA requirements than those of CSUs. In addition, the application process for UC schools is often more stringent and requires additional essays or personal statements that may not be required by a CSU school.
Although admissions criteria for UC and CSU schools can vary slightly from campus to campus, generally speaking, one can expect higher acceptance rates at Cal State institutions than at UCs as well as lower entry requirements in terms of GPAs and other admissions criteria. Therefore, it is typically easier to gain admission into a Cal State university than into a University of California campus.

What Happens After You Get Accepted into a CSU?

Once you've been accepted into a CSU, there are several important steps and milestones to be aware of that you'll need to complete before you can officially become a student there. After your acceptance letter is received, the first thing you should do is submit your intent to register by the campus-designated deadline.
This is often done electronically through your portal account but checks with the campus for details. You may also need to pay some sort of deposit at this point in order to secure your spot at the university.
In addition, many campuses require incoming students to sign up for a new student orientation which will take place prior to classes starting so that students can become familiar with the university and its resources.
If you're transferring from another college or university, then you'll likely be asked to submit college transcripts from your previous institution(s). First-time freshmen will need to provide their final high school transcript upon acceptance as well.
Once these items have been submitted and approved, it's time to start exploring housing options on-campus or off-campus if available. If you're looking for room and board accommodations, it's usually best to get an early start on research as availability can often be limited near universities during peak times.
It's also important for incoming students to begin researching scholarships and financial aid opportunities available through the university so they can make sure they get the most bang for their buck when it comes time to pay tuition costs.
Finally, make sure you stay organized throughout this process by tracking deadlines-related notes about each item mentioned above in one central place! Once everything is taken care of and completed – congratulations! You're now ready and prepared to start your journey as a CSU student.
Conclusion
In conclusion, CSU has an application portal called Cal State Apply for all interested students. You can submit one application to any of the 23 campuses through this one website interface. The application takes about 45 minutes to complete, and you can use an online portal or a mobile app.
The deadline for submitting the completed application is November 30th, so be sure to get started early! This blog post reviewed the steps to filling out the CSU application, including tips for success and additional resources. We hope this information is helpful to you as you prepare to apply!
For more information on the CSU application process, visit www.calstate.edu