As the University of California admissions deadline nears, students are worried that their application may not be competitive enough to receive an acceptance.
The University of California system is one of the most competitive in the world. To be admitted to a UC school, students must have excellent grades, test scores, and extracurriculars, but it may not be enough.
Here are nine things you must do in high school to be competitive for UC admissions.
1. Get Good Grades, Especially in Math and Science Classes.
The Univerisity of California (UC) system is a competitive and world-renowned higher education system. Comprised of nine campuses, it is one of the world's most respected and highly sought-after education.
To be admitted to a UC school, students must take challenging classes, especially math and science, such as calculus and physics. These courses show that you are prepared for college-level work and have what it takes to succeed at a university level.
Recommended Reading: Step-by-Step Guide | Transfer from Community College in One Year
Your Grade Point Average (GPA) remains the most important component of your application and is the ultimate factor in whether or not your application is truly considered for admission.
Suppose you are struggling to maintain a 3.0 GPA in high school. In that case, it will be extremely difficult for you to receive admission into the top UC schools like UCLA and Berkeley because the average GPA for freshman admits is between 4.17 and 4.33.
To be competitive for UC admission, you need good grades in general, but especially in math and science.
Recommended Reading: 5 Questions You Must Consider Before Changing Majors
This is because those two subject areas are the most important at the college level. Good grades in these subjects show admissions officers that you can handle their coursework requirements for your chosen major.
2. Take a Challenging Course Load | Take AP or Honors Classes to Prepare for College Level Work.
Along with a strong GPA, your academic record will be assessed by your college preparatory courses and the rigor of those courses. To demonstrate that you are prepared for the coursework at UC schools, you should take the most challenging courses.
If you want to be competitive for UC admission, you should take AP or honors classes in high school to prepare for the rigorous coursework of college.
These advanced courses provide more opportunities for students to gain exposure and develop skills in different subject areas.
By completing AP or honors classes, you can receive college credit upon finishing the class and receiving AP/IB or Honors exemptions. Likewise, receiving a B in an AP Biology class is better than receiving an A or B+ in a traditional Biology course.
3. Get Involved in Extracurricular Activities Inside and Outside School.
As you know, UC schools value the holistic application process and look for students who have demonstrated leadership and involvement inside and outside school.
Your extracurricular activities can reflect your character and passion for a particular field or activity that goes beyond just academic achievement.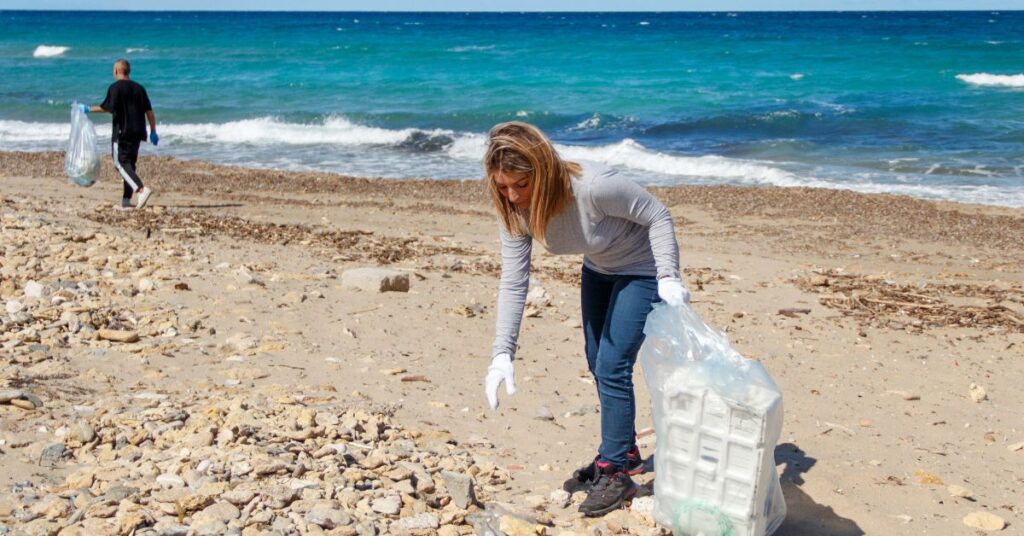 To be competitive for UC admissions, it is important to participate in extracurricular activities that showcase a commitment to working for a cause or on behalf of a community or organization.
Participating in outside school activities can create experiences you can use to find what you want to do in life. You can also explore your interests and pursue a passion for helping others by participating in community service or volunteering.
There are also some personal benefits:
Gain leadership experience.
Discover new interests or passions.
Make connections and friendships with like-minded people.
Help others in the community.
Involvement can also be found in school sports and institutional events like theatre or choir. No matter what activities you choose, the key is to show passion and dedication to your interests.
With a strong academic record, challenging course load, and meaningful extracurricular activity involvement, you can increase your chances of being competitive for UC admission. So start preparing by taking on more challenges in school and getting involved with your community!
4. Demonstrate Leadership Qualities
If you want to be competitive for UC admission, it is essential to demonstrate your leadership skills. UC schools actively seek future leaders on their campuses through the selection process, believing that a leader can be identified in many ways.
One way to show leadership potential is by taking traditional leadership roles in your school or community. For example, you can be elected to student government or serve as captain of a sports team.
Another way to show leadership is by demonstrating your ability to inspire and motivate others through other forms of leadership, such as being a mentor for younger students or volunteering with mentally disabled peers.
Whatever your particular interests may be, the key to showing leadership is to make a positive impact in your school or community.
With a strong academic record, a challenging course load, and active involvement in extracurricular activities, you will be well on your way to demonstrating the essential qualities that UC schools are looking for in their future leaders.
5. Be Smart About Your Major Selection
When selecting a major for your application to a UC school, it is important to understand that not all majors are equal in terms of competitiveness.
Some majors are more popular and in demand than others, and some majors can be very difficult to get into. One example of this is STEM (Science, Technology, Engineering, Mathematics) fields of study.
Related: 6 Impacted Majors at UCLA You Should Know About
STEM fields are particularly popular at UC schools like UC Berkeley, UCLA, and UC San Diego. If you are interested in pursuing a STEM major when applying to UCs, it is essential to choose a major that will put you in the best position for admission.
For example, if you want to pursue a degree in Biological Sciences, you would be wise to apply to UC San Diego or UC Berkeley, as they are particularly prestigious when it comes to this field of study.
6. Participate in Internships or Other Work Experiences Related to Your Field of Interest.
Demonstrating your interest in a particular field or career path is another key factor to being competitive for admission to UCs. One effective way to show commitment and passion is by pursuing internships or other work experiences related to your desired field of study.
Some examples of internships include working at a local hospital or volunteering with a nonprofit organization. These experiences will allow you to gain valuable skills and knowledge that can be used in your future career and show UC admission officers that you are actively pursuing your passions.
Working or interning in your desired field of study is also an excellent way to build relationships with potential mentors who may be able to offer you valuable insights and advice for your future career.
Related Reading: UC Application Portal: Applying to UCSD
So if you want to be competitive for a spot at a UC school, pursue internships or other work experiences related to your chosen field of study.
With strong preparation in the classroom and through meaningful extracurricular activities, you can dramatically increase your chances of being selected as an
7. Show Evidence of Creativity and Innovation.
To be competitive for admission to the UCs, it is also important to demonstrate your creativity and innovation. Many UC schools are known for their emphasis on creative thinking and problem-solving, particularly in fields such as engineering and computer science.
One way to show your creative abilities is by presenting a portfolio of your work, whether it's a musical composition, a visual art piece, or an academic project. This will allow UC admission officers to see your creative side and assess your level of skill and talent in your chosen field.
Related Reading: 5 Tips to Improve Activities Section Common App
Another important way to demonstrate creativity is through community service or volunteer activities focused on innovative approaches to global challenges. This can include volunteering with organizations that work to address issues such as hunger, poverty, health inequality, or environmental degradation.
By engaging in these activities, you will be showing the UC admission officers that you are a dedicated and passionate individual committed to positively impacting society.
8. Write Strong Answers to UC Personal Insight Questions that Showcase Your Personality and Passions.
UC personal insight questions are an important part of your UC application, as they allow you to share more about yourself with the admissions officers and demonstrate why you would be a great fit for their school.
To ensure that your answers are competitive for admission to the UCs, writing responses that truly reflect your personality and showcase what makes you unique is essential.
This can include discussing your academic interests and describing how you have pursued them outside of the classroom, as well as highlighting any extra-curricular activities that reflect your passions and allow you to get involved in your community.
Overall, the key to writing strong personal insight questions is to be genuine and authentic while highlighting the unique talents and skills that set you apart from other applicants.
9. Use Your Time Effectively and Create Relationships with Teachers
One of the most important factors for being competitive for admission to the UCs is maintaining a strong commitment to your academics and extra-curricular activities throughout high school.
This means that you should strive to excel in your classes, always complete your work on time, and seek opportunities to challenge yourself academically.
In addition, it is important to pursue enjoyable and meaningful activities, whether playing a sport or joining an academic club.
By working hard and staying engaged throughout high school, you will demonstrate to the admissions officers that you are a driven and motivated individual ready for the next step in your education.
Time management is a term that most high school students have heard, but few have been challenged to utilize. College is distinctly different than high school in every aspect. The rigor is more difficult, the campus is bigger, and the population of students is much larger.
To be competitive for admission to the UCs, it is important to use your time effectively and create strong relationships with your teachers. In college, you will have more challenging coursework and less support from teachers than you may be used to in high school.
In addition, it is important to build positive relationships with your teachers by being an active participant in class discussions and demonstrating a genuine interest in the subject matter.
This will help you get more engaged feedback on your assignments and may even lead to valuable insights and recommendations during your college application process.
Conclusion
UCs are highly selective universities, and to be competitive for admission, it is important to maintain a high level of academic achievement and involvement in extra-curricular activities.
By getting good grades, taking a challenging course load, getting involved in extracurricular activities, demonstrating leadership qualities, volunteering in their community, participating in internships or other work experiences related to their field of interest, showing evidence of creativity and innovation, writing strong college essays that showcase their personality and passions and using your time effectively, you will put yourself in a better position to be accepted into one of the nation's top public universities.
So if you want to be competitive for a spot at the UCs, start preparing now and put in the hard work necessary to reach your goals!