How hard is it to get into Brown University? Brown is a prestigious Ivy League school located in Providence, Rhode Island, and is known for its rigorous academic programs, diverse student body, and commitment to research and innovation. With a low acceptance rate and high standards, getting admitted into Brown University is a challenging yet rewarding process.
This blog post will provide an in-depth look at the admission process, eligibility criteria, and various factors considered by Brown while admitting students.
Additionally, we will discuss the competition faced by applicants and share some tips and tricks for prospective Brown students looking to join this esteemed university.
Overview of Brown University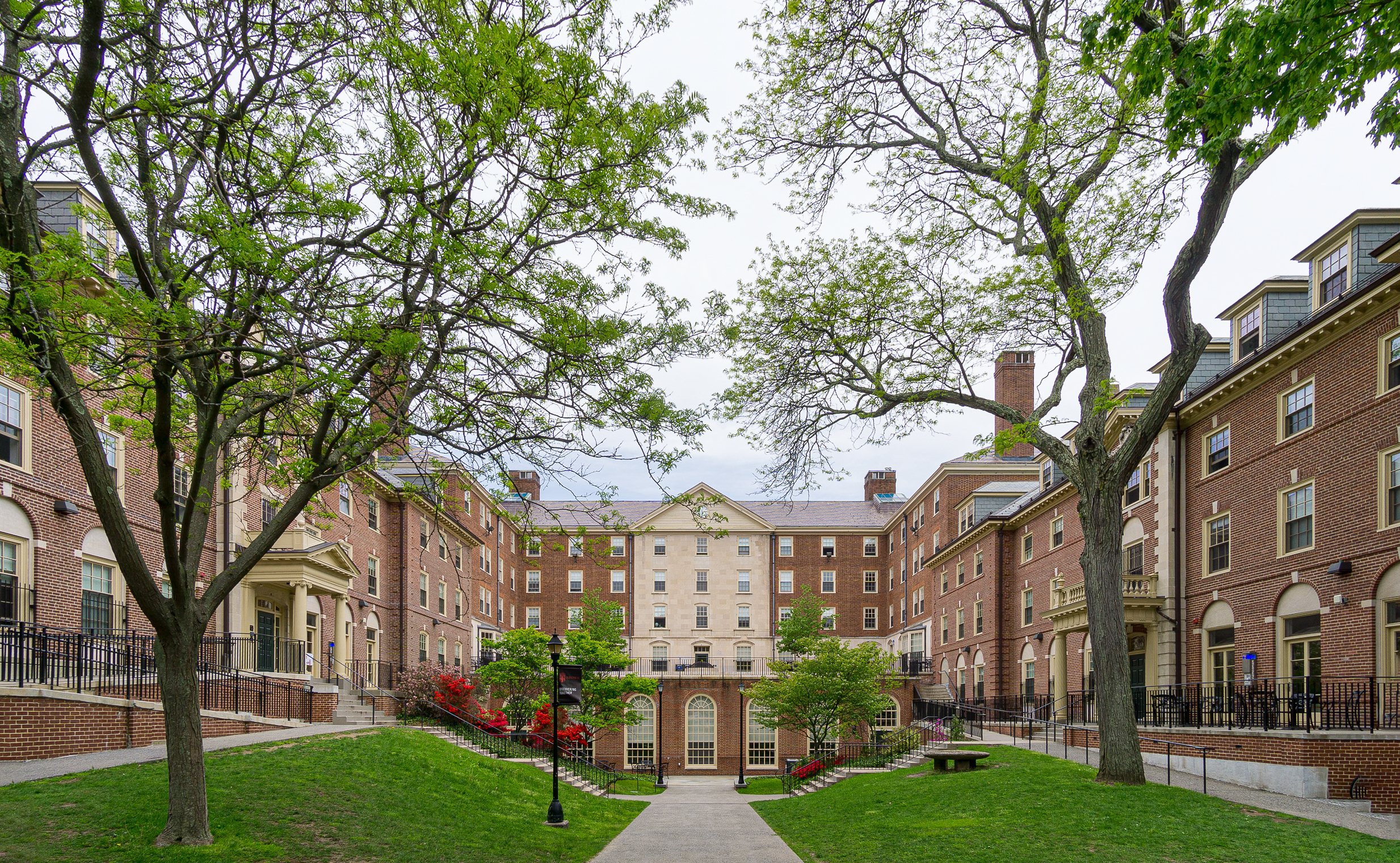 Founded in 1764, Brown University is the seventh-oldest higher education institution in the United States.
It offers over 80 undergraduate concentrations, as well as graduate and professional programs.
Brown is renowned for its Open Curriculum, which allows students to create their own academic paths, encouraging intellectual exploration and personal growth.
The university is also home to a thriving community of researchers, artists, and innovators, making it an ideal place for students who wish to challenge themselves academically and grow personally.
Related: UC Waitlist: What You Need to Know for Success
Related: 6 Impacted Majors at UCLA You Should Know About | 2023
How to Get Into Brown University?
Admissions Process and Eligibility Criteria
Brown University follows a holistic approach while evaluating applications, considering a multitude of factors such as academic record, extracurricular activities, essays, recommendation letters, and standardized test scores (SAT or ACT).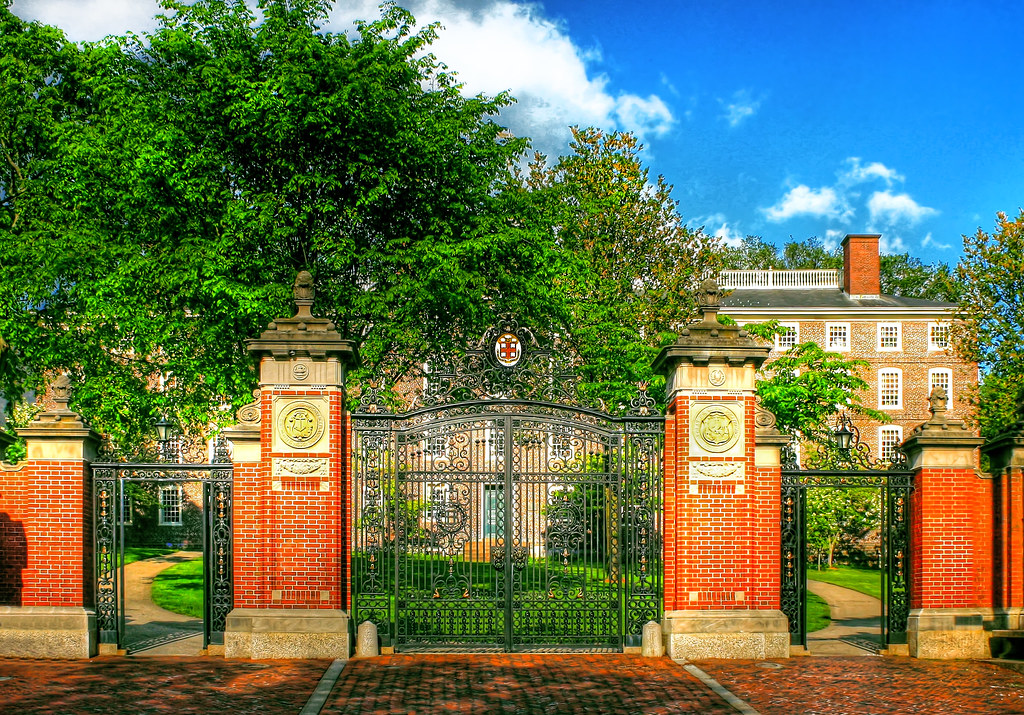 The admission process begins with the submission of the Common Application, Coalition Application, or QuestBridge National College Match Application, along with required materials such as transcripts, recommendations, and an application fee or fee waiver.
To be eligible for admission, prospective students must have completed a rigorous high school curriculum, demonstrating strong academic performance.
International applicants should also demonstrate English proficiency through TOEFL, IELTS, or Duolingo English Test scores.
Factors Considered by Brown University
Academic Record
A strong academic record is essential for admission to Brown University. Applicants must demonstrate consistent high performance in a challenging curriculum, including honors, Advanced Placement (AP), or International Baccalaureate (IB) courses.
Extracurricular Activities
Brown values well-rounded individuals who have pursued their passions outside the classroom. Participation in extracurricular activities such as sports, clubs, community service, and leadership roles showcases a student's ability to balance academics with personal interests and contribute positively to the campus community.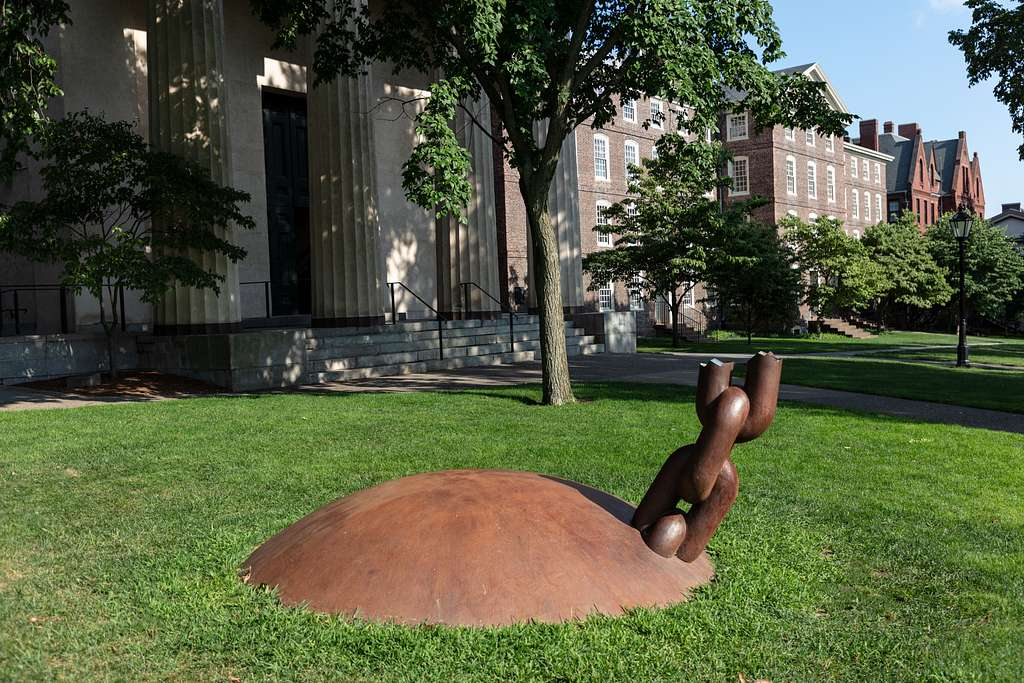 Essays
The application essays provide an opportunity for applicants to showcase their personality, aspirations, and unique perspectives.
Brown requires a few supplemental essays in addition to the main essay on the Common Application, allowing students to express their interest in the university and its programs.
One critical factor to keep in mind while writing your personal statement is the importance of differentiation.
With Brown University's highly selective admission process, there are limited opportunities to stand out from other exceptional applicants.
Therefore, it's crucial to make your application essays as detailed and fact-based as possible, with plenty of semantic richness.
This means that you should avoid clichés and generalizations and provide specific examples that demonstrate why you are an outstanding candidate.
By doing so, you can distinguish yourself from other applicants and increase your chances of admission to this prestigious university.
Recommendation Letters
Recommendation letters from teachers and counselors offer insight into a student's character, work ethic, and potential for success at Brown University. Strong recommendations can bolster an applicant's chances of admission.
In addition to academic performance and extracurricular activities, recommendation letters can play a crucial role in gaining admission to Brown University.
Getting letters of recommendation from influential people in specific fields that applicants are interested in can be particularly helpful, especially if they have participated in internships, research projects, or other relevant experiences.
Math or Science Teacher
For example, if a student has participated in a summer research program in a field of interest, they should ask their research supervisor for a letter of recommendation.
Similarly, if a student has volunteered at a hospital or shadowed a physician, they could ask the healthcare professional for a recommendation letter.
Letters of recommendation from professionals in relevant fields can provide valuable insights into an applicant's passion, work ethic, and potential for success.
Furthermore, these letters can demonstrate an applicant's connections within their field of interest and their commitment to pursuing opportunities outside the classroom.
Therefore, it is crucial for applicants to carefully consider the individuals they approach for recommendation letters. They should choose individuals who know them well, can speak to their character and abilities, and have credibility in their chosen field.
By doing so, applicants can demonstrate their potential as future leaders in their field of study and increase their chances of admission to Brown University.
Standardized Test Scores
Standardized test scores are used to assess academic readiness and aptitude. Brown has a flexible testing policy, allowing applicants to submit either SAT or ACT scores (or both).
International students must also submit TOEFL, IELTS, or Duolingo English Test scores.
While Brown has adopted a test-optional policy for the 2023-2024 application cycle, submitting SAT or ACT scores can still be beneficial for applicants, particularly if they are competitive within the typical score range for admitted students.
How Hard is it to get into Brown University?
Facing the Competition
With thousands of talented applicants vying for a limited number of spots, the competition for admission to Brown University is fierce.
To stand out, students should focus on crafting a compelling narrative through their application materials, demonstrating their dedication to academic excellence, personal growth, and community engagement.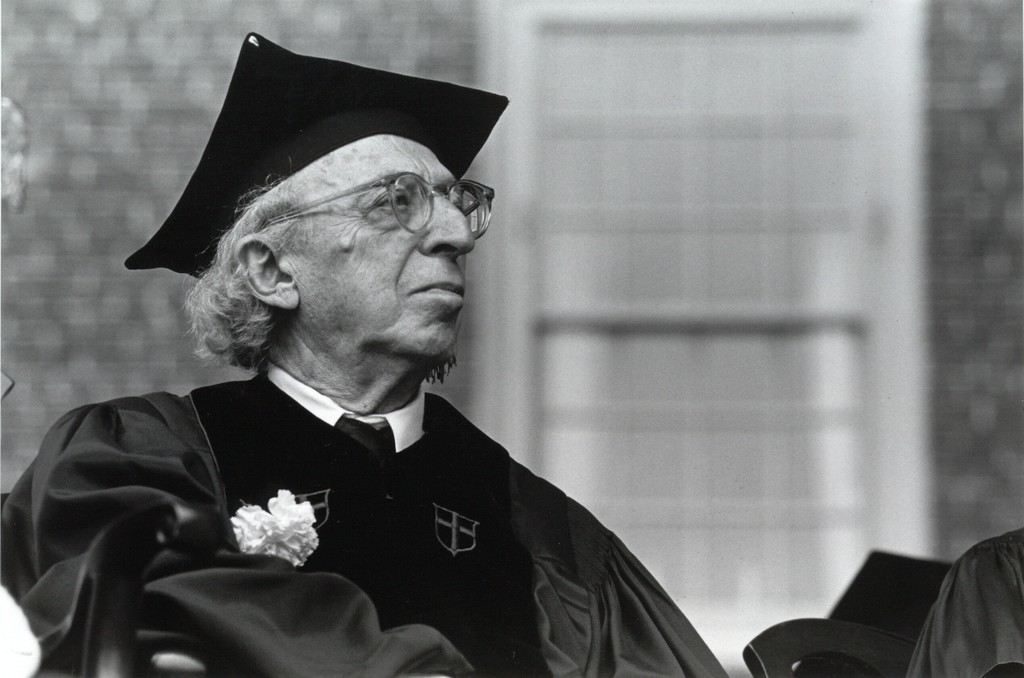 It's also essential to research Brown's unique offerings and convey genuine enthusiasm for the university and its programs.
Brown University Acceptance Rate
For the undergraduate class of 2026, Brown University received a staggering 50,649 applications. Out of these, only 2,560 students were admitted, making the acceptance rate a mere 5%.
Despite the high academic standards and selective admission process, Brown University continues to attract a diverse group of talented students from all over the world.
The admitted students for the class of 2026 are academically accomplished, with an average SAT score of 1500 out of 1600 and an average ACT score of 35 out of 36.
Additionally, over 22% of admitted students for the class of 2026 come from underrepresented backgrounds, making this cohort one of the most diverse classes in Brown's history.
These statistics reflect the university's commitment to excellence, diversity, and inclusivity.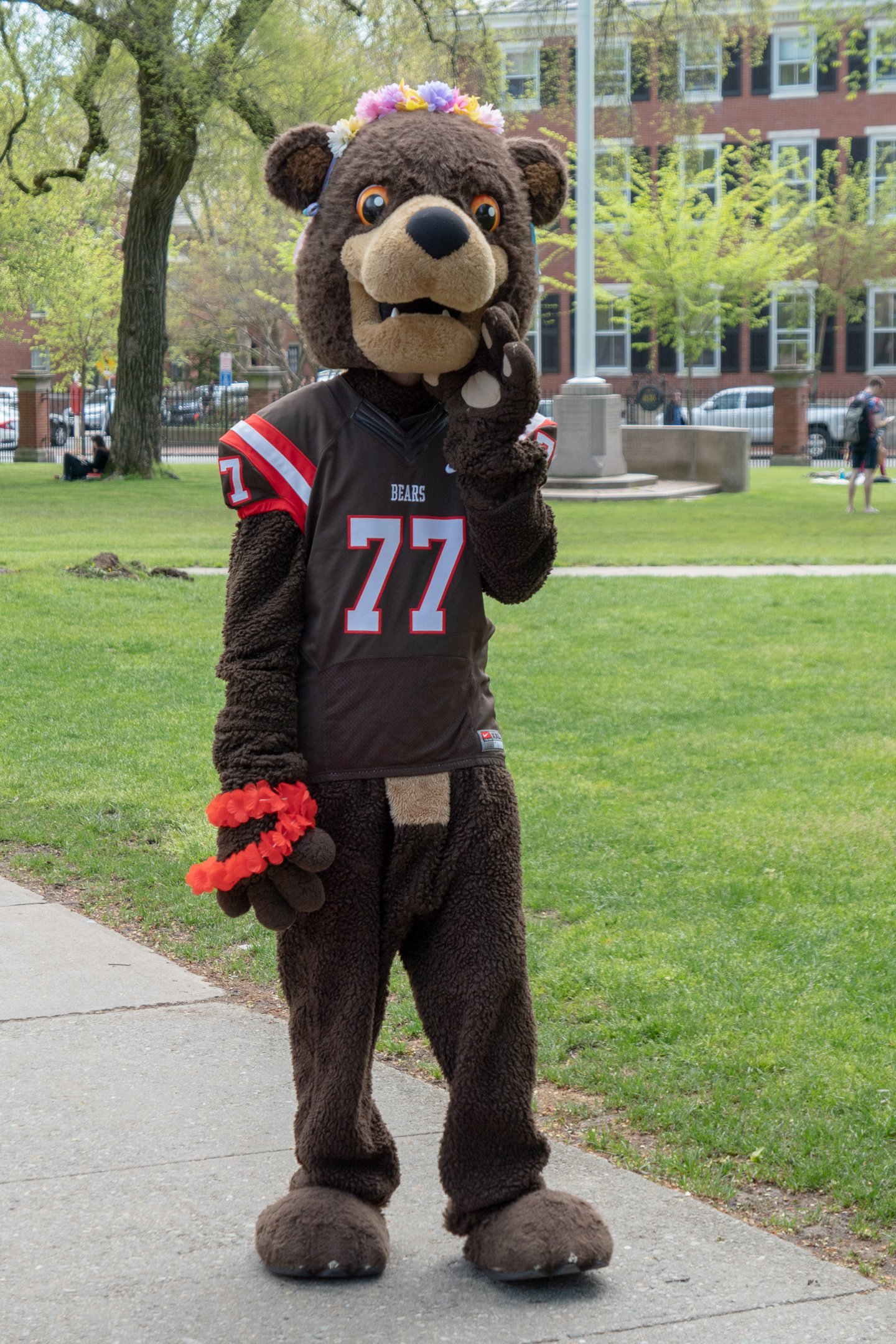 Tips and Tricks for Prospective Students
Start early: Give yourself ample time to research, plan, and prepare your application materials.
Seek guidance: Consult with teachers, counselors, or mentors for advice and feedback on your application.
Be authentic: Showcase your true self in your essays, highlighting your passions, values, and goals.
Visit the campus (if possible): Attending information sessions or taking a campus tour can give you valuable insights into life at Brown University.
Apply for financial aid: Brown offers generous financial aid packages to students who demonstrate need, so don't let cost be a deterrent.
Stay Optimistic and Persistent
Getting admitted into Brown University is undoubtedly challenging, but with careful planning, dedication, and persistence, it's possible to achieve your dream of attending this prestigious institution.
Keep working hard, refining your application materials, and staying true to yourself. Remember, every applicant's journey is unique, and your story might just be the one that resonates with the admissions committee.
Brown University's Unique Culture
Brown University is known for its vibrant, diverse, and inclusive culture that fosters intellectual curiosity, personal growth, and a strong sense of community.
Brown students care deeply about their education, their peers, and the broader world, making the campus environment both enriching and inspiring.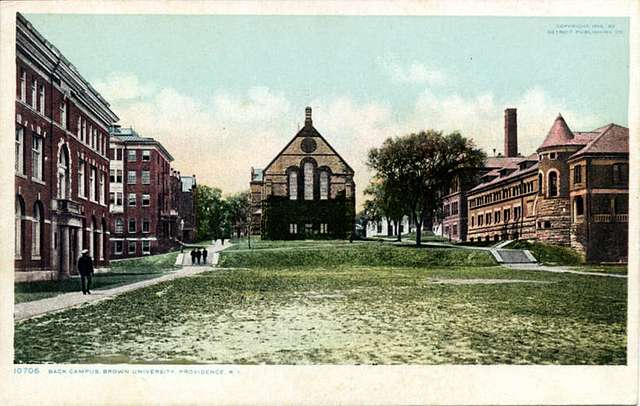 In this section, we will explore the various aspects of Brown's culture and how it shapes the student experience.
Fostering Intellectual Curiosity and Personal Growth
Brown's culture fosters an atmosphere of open-mindedness and exploration. This is evident in Brown's Open Curriculum, which allows students to create their own academic paths and encourages them to take courses outside their comfort zones.
This flexibility leads to a deeper and clearer understanding of various subjects and helps students develop well-rounded perspectives.
Liberal Medical Education
Brown's Program in Liberal Medical Education (PLME) is one example of how Brown's Open Curriculum culture emphasizes interdisciplinary learning.
This unique program combines undergraduate education with professional studies in medicine, allowing students to explore a wide range of subjects while preparing for a career in healthcare or to pursue other academic interests.
This approach reflects Brown students' deep care for both their intellectual pursuits and the well-being of others.
Commitment to Diversity and Inclusion
Brown University takes pride in its diverse student body, representing various ethnicities, cultures, and backgrounds.
This diversity is celebrated and valued, as it contributes to a richer learning environment and fosters empathy and understanding among students.
Brown's culture actively promotes inclusivity and provides resources to ensure that all students feel welcomed and supported.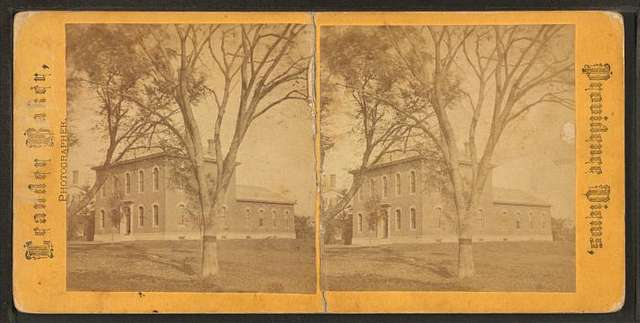 Social Consciousness and Community Engagement
Brown students care deeply about social issues and are committed to making a positive impact on the world.
The university's culture encourages students to engage in community service, activism, and research aimed at addressing global challenges.
Many Brown students go on to become leaders in their fields, using their education and experiences to drive meaningful change.
Celebrating Individuality Within the High School Graduating Class
At Brown University, each student's unique background and experiences are valued and celebrated.
The high school graduating class that enters at Brown is composed of individuals with diverse talents, interests, and accomplishments, creating a dynamic and inspiring community.
Brown's culture encourages students to be true to themselves and embrace their individuality, fostering a sense of belonging and mutual respect.
The role they played within their high school class can change drastically when entering a new college environment, students challenge themselves to address complex issues confronting society by pursuing academic interests in safe academic spaces and fulfilling academic pursuits.
In conclusion, Brown University's culture is characterized by intellectual curiosity, personal growth, diversity, social consciousness, and a celebration of individuality.
These aspects come together to create an enriching and supportive environment where Brown students can thrive both academically and personally, and ultimately make a positive impact on the world around them.
Brown University Student FAQs
Is Brown University a hard school to get into?
Yes, Brown University is known for its low acceptance rate and high standards, making it a challenging school to gain admission to.
Is Brown harder to get into than Harvard?
Both Brown and Harvard are prestigious Ivy League schools with low acceptance rates, making them both difficult to get into. However, comparing the difficulty of admission between the two depends on various factors, such as the applicant pool and the specific programs applied for.
Can you get into Brown with a 2.5 GPA?
It's highly unlikely, as Brown University typically admits students with strong academic records, including high GPAs.
Can you get into Brown without straight A's?
While a majority of admitted students have excellent academic records, it's still possible to be admitted without straight A's if other aspects of your application are exceptional, such as extracurricular achievements or unique personal qualities.
Will I get accepted to Brown University?
It's impossible to predict individual outcomes, but by presenting a strong application highlighting your academic achievements, extracurricular involvement, and personal qualities, you can increase your chances of being admitted.
What kind of student gets into Brown University?
Brown University seeks well-rounded, intellectually curious, and motivated students who demonstrate a commitment to academic excellence, personal growth, and community engagement.
Can I get into Brown with a 3.9 GPA?
A 3.9 GPA is competitive; however, admission depends on various factors, including the rigor of your curriculum, test scores, extracurricular activities, and essays.
What GPA do you need to get into Brown University?
There is no specific GPA requirement, but students typically have high GPAs, often above 4.0 on a weighted scale.
Can you get into Brown University with a 1400?
A 1400 SAT score is below the average range for students at Brown. However, due to the test-optional policy and holistic approach to admissions, it's still possible to be admitted if other aspects of your application are exceptional.
How likely am I to get into Brown University?
It's difficult to predict individual chances, but by focusing on presenting a strong application with excellent academics, extracurricular involvement, and personal qualities, you can improve your likelihood of being admitted.
Can I get into Brown University with a 3.5 GPA?
A 3.5 GPA is lower than the average for admitted students, but it's still possible to be admitted if other aspects of your application are exceptional.