Financial aid programs are elements students depend on to pursue higher education programs. When financing their education, community college students have a few different options.
Federal and state financial aid programs can help cover the costs of tuition, fees, and other expenses, but the process can be confusing. Here's what you need to know about financial aid for community college students.
Financial Aid Office
Community colleges have financial aid offices to support students. The purpose of the community college financial aid office is to receive and process applications for federal, state, and institutional funds.
The community college financial aid office also provides information and counseling services to students regarding financial aid options and the financial aid process.
In addition, your community college financial aid office may also offer workshops and other outreach activities to educate students about financial aid options and the financial aid process.
Purpose of Financial Aid Office
Community college financial aid offices are important in supporting students as they pursue their educational goals. For example, at San Diego City College and Miramar college, the financial aid office encourages students to complete the required documents and contact them if they have questions regarding the campus academics or how to navigate the new portal.
The purpose of these offices is to receive and process applications for federal, state, and college financial aid funds. In addition, financial aid offices often provide counseling services to help students understand and manage their finances.
Financial aid counselors can provide information about budgeting, student loan repayment options, and other resources that can help students succeed in college.
By taking advantage of the services offered by community college financial aid offices, students can receive the funding they need to cover the cost of tuition and other expenses.
Financial Aid Resources
Financial assistance provides for school expenses, such as fees, accommodation, food, and supplies. Student aid in all categories includes grants, work-studying, loans, and scholarships.
It is best always to contact the financial aid office at the institution you attend to see your financial aid status.
Your financial aid status is vital in your college education because it will rest in your financial aid file, which state and federal organizations if the student is receiving financial aid, have access to.
Types of Financial Aid
Even though community college is more affordable than a traditional 4-year school, it's still not free.
This can be a major barrier for students who want an education but don't have the financial resources to pay for it.
But don't despair! There are ways to pay for community college without going into debt. Here are four of them.
Number 1: Grants
Grants are need-based, meaning that they are awarded based on your financial need as determined by the FAFSA.
One way to pay for community college is to apply for grants. Grants are need-based, so they are awarded based on your financial situation.
You don't have to repay grants, which makes them an ideal way to pay for school. To find out if you're eligible for any grants, fill out a Free Application for Federal Student Aid (FAFSA). Enter in the school code associated with your city college and follow up with the institution to ensure you submit the documents correctly.
Most school grants give out the funds through two separate forms called disbursements. Your school will usually give your grant/referral funds at least once each year for the school year (monthly/year).
Grant Examples
Students will be asked to meet certain income and asset criteria guidelines to receive financial aid. Federal and state funds require personal financial information to dictate your eligibility criteria and whether applying for certain resources is worth it.
Golden State Education and Training Grant (GSETG) Program to support Californians who lost their jobs due to the COVID-19 pandemic with a one-time grant of $2,500 for reskilling, up-skilling, and accessing educational programs to get back into the workforce.
For example, the California Dream Act and the Cal Grant are financial assistance resources for students, faculty, adult vocational training programs, and general education programs that assist students with governmental benefits while attending city college. Students can look at the grant award in the new student portal.
Related: Everything You Need to Know About the San Diego Promise Program
Cal Grant eligibility criteria require students to post their average monthly wage received, as well as other information such as how one plans to obtain employment or informing they plan to obtain employment or mention employment before the student receives financial aid.
Students who receive financial aid should be permanent residents of California and be enrolled in an educational program with adequate to exceptional grade marks.
Financial Aid CCNY
Outside of California, other community colleges have financial aid resources that answer your questions.
Financial Aid CCNY is the department of financial resources for the NY higher education system and the city college system more generally.
Contact the financial aid office at CUNY if there are questions about the educational opportunities or special programs the institution offers.
Number 2: Loans
Loans must be repaid, with interest, while grants do not have to be repaid. Loans are another option for paying for community college. Unlike grants and scholarships, loans must be repaid with interest.
There are two types of loans: federal student and private student loans. Federal student loans usually have lower interest rates and more flexible repayment options than private student loans, so they should be your first choice when considering taking out a loan to pay for school.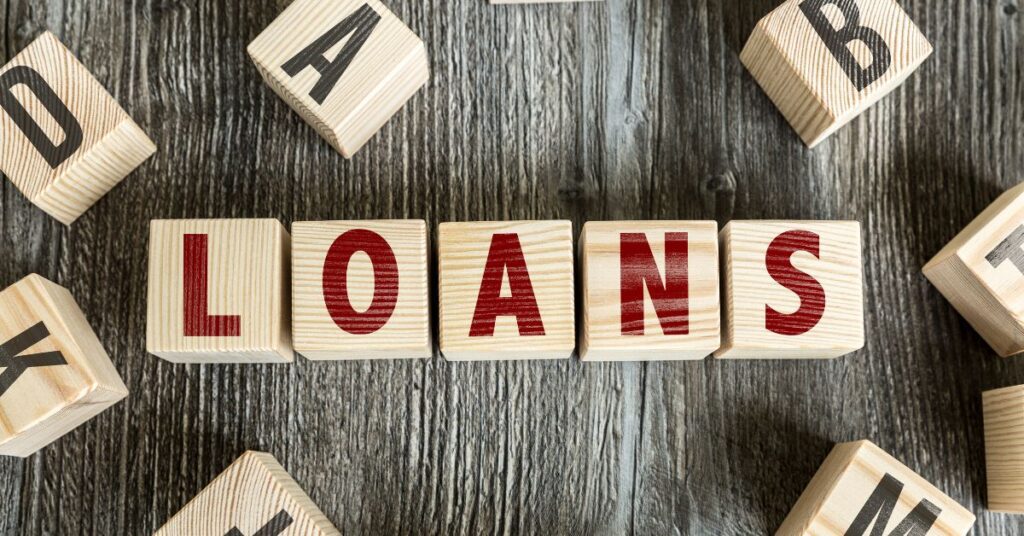 To find out if you're eligible for federal student loans, fill out a FAFSA form; Private student loans typically require a credit check, so if you have bad credit or no credit history, you may not be able to qualify for one of these loans.
Related: Top 5 Best Community Colleges in San Diego | 2023 List
Number 3: Work-Study
Work-study is a type of financial aid that allows you to work part-time to earn money to help pay for your education.
Federal work-study is a federally funded program that provides part-time jobs to students with financial needs.
The money you earn through work-study can be used to pay for tuition and other educational expenses like books and supplies.
To see if you're eligible for work-study, it is strongly encouraged to fill out a FAFSA form or identify another financial training program that promotes complete confidentiality and is carefully analyzed to the student's needs.
Number 4: Scholarships
Scholarships are awarded based on academic achievement or other factors like financial need or community service. Another way to pay for community college is to apply for scholarships.
Unlike grants, scholarships are not need-based; they are awarded based on your academic achievements or other criteria set by the scholarship organization.
Related: How to Get Scholarships for College
Related: Scholarships for Native American Students
Scholarships can come from the federal government, state government, colleges, private organizations, or even individual donors.
To find out what scholarships you might be eligible for, talk to your college's financial aid office or search online databases like Fastweb or ScholarshipOwl.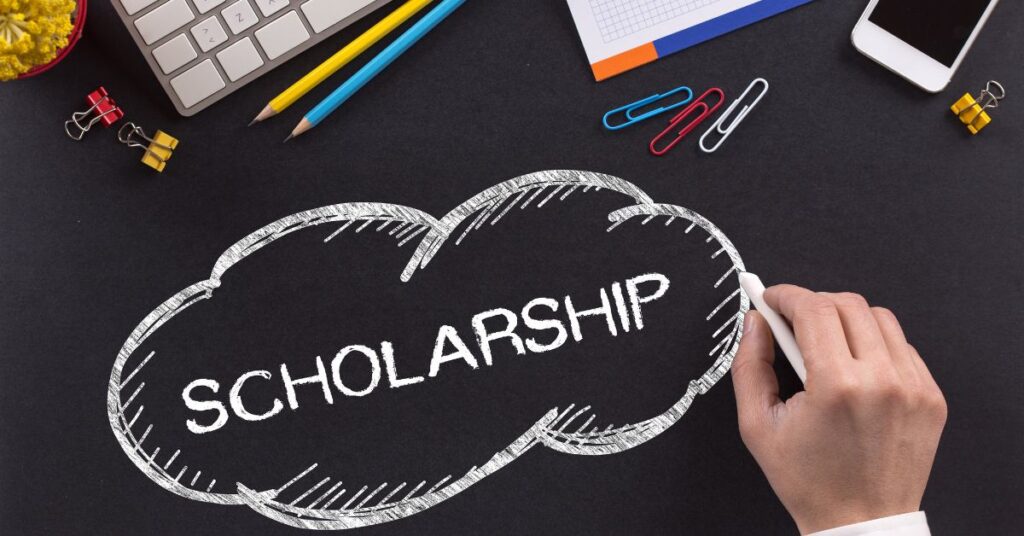 Eligibility for Community College Financial Aid
You must complete the Free Application for Federal Student Aid (FAFSA) to qualify for federal and state financial aid programs.
The FAFSA determines your Expected Family Contribution (EFC), which is the amount of money your family is expected to contribute towards your education.
Your EFC is then used to calculate your financial need. If your EFC is low and your financial need is high, you will be eligible for greater financial aid.
Grants and scholarships are typically reserved for students with the highest financial need.
Academically students have to be in good academic standing and must be enrolled in an education program or attending school consistently.
Applying for Community College Financial Aid
The first step in applying for financial aid is to complete the FAFSA. You can complete the FAFSA online at fafsa.ed.gov.
Be sure to list all of the colleges you are interested in attending so that your FAFSA information can be sent to those schools.
After your FAFSA has been processed, you will receive a Student Aid Report (SAR). The SAR will list your EFC and other important information from your FAFSA.
Be sure to review the SAR carefully and correct any errors before sending it back to the Department of Education.
Conclusion
Community college is an affordable way to get the education you need without spending a fortune on tuition and fees; however, it's still not free.
There are several ways to pay for community college without debt, including grants, scholarships, work-study programs, and loans (federal student loans being the best option).
Financial aid can be a great way to help cover the costs of tuition and other expenses associated with attending community college. Still, it's important to understand how the process works before getting started.
By learning about the different types of aid available and familiarizing yourself with the FAFSA process, you'll be one step ahead when applying for financial aid.