Are you looking for a college experience that will challenge and inspire you? Cal State LA is the perfect place to get an education, make lifelong friends, and explore the vibrant culture of Los Angeles. Here are ten reasons why Cal State LA is one of the best universities in California!
California State University Los Angeles has something for everyone, from its close proximity to Downtown Los Angeles to its top-notch academic programs. So what are you waiting for? Read on to discover why Cal State LA should be your first choice when picking a school!
Cal State LA Overview
Cal State LA is a part of the California State University (CSU) system and was founded in 1947 in the heart of Los Angeles. With over 26,000 students, Cal State LA provides an accessible education to a variety of individuals across different backgrounds.
Cal State LA features a wide range of resources, including well-respected professors from renowned institutions, modern facilities, state-of-the-art laboratories, and clubs and organizations for students to participate in.
On top of that, Cal State LA offers over 150 academic programs across nine colleges and four academic divisions. All these make Cal State LA an outstanding university for anyone looking for quality higher education.
Cal State LA Cost of Attendance (2022-2023)
The total expenses of an average student will vary significantly depending on their housing situation and individual needs. To better understand what to prepare for the 2022-2023 Academic Year, we have compiled these estimated figures in the tables below. While this is only an estimation, final costs may differ per student due to particular circumstances.
| | Commuter | On-Campus | Off-Campus |
| --- | --- | --- | --- |
| Tuition and Mandatory Fees | $6,792 | $6,792 | $6,792 |
| Books and Supplies | $1,253 | $1,253 | $1,253 |
| Miscellaneous/Personal | $10,235 | $17,998 | $19,392 |
| Room and Board | $2,290 | $2,923 | $4,064 |
| Transportation | $1,458 | $1,710 | $2,212 |
| Total | $22,028 | $30,676 | $33,713 |
2022-2023 Cal State LA Cost of Attendance
Unveiling 9 Reasons Why You Should Attend Cal State LA
1. World-class Academics
Cal State LA offers a wide range of degree programs and majors, ensuring students can find their ideal major or course of study. Providing over 100+ areas of study, Cal State Los Angeles boasts many undergraduate, graduate, pre-professional, and certificate programs. Most students who attend Cal State LA pursue a Bachelor's degree program.
The most popular majors at Cal State LA are:
Psychology (81 percent accept rate)
Undeclared
Biological Sciences (89 percent accept rate)
Computer Science (63 percent accept rate)
Business Management (89 percent accept rate)
Related Readings
11 Impacted Majors at UC Berkeley | 2022-2023 Admit Rates & Average GPA
6 Impacted Majors at UCLA you Should Know About | 2023
Capped Majors at UCSD Conclusive List | UC Admissions Dates & Deadlines 2023
2. Proximity to Downtown Los Angeles
Located in the heart of Los Angeles, Cal State LA is within easy reach of all the city has to offer – from museums and shopping centers to galleries, music venues, and more! Located in the heart of Los Angeles,
Cal State LA is within easy reach of all the city has to offer – from museums and shopping centers to galleries, music venues, and more! The proximity to downtown Los Angeles provides students with plenty of opportunities to explore the city and take advantage of its resources. Furthermore, students can utilize the multitude of attractions, recreational activities, and job opportunities for those seeking part-time or full-time employment.
3. Affordability
Compared with other universities in California, Cal State LA is an affordable option for students looking for quality education at an attainable price point. The California State University (CSU) system generally tries to keep costs low, and California residents will pay less in tuition and fees than non-residents. The only downside to Cal State LA in terms of affordability is the high rent price in Los Angeles and other housing accommodations.
4. Extracurricular Activities
Campus life at Cal State LA is vibrant and bustling with events such as sports games, performances by student bands and artists, film screenings, and exhibitions – you name it! Cal State LA is home to a vibrant community of over 150+ student organizations, offering an impressive array of activities and events that focus on academic, cultural, political, professional, religious, spiritual, service, social, and recreational interests.
For those seeking an opportunity to get more involved at Cal State LA or learn more about what's happening around campus–exploring the various clubs and associations is a great way to begin! These organizations create many opportunities for students to become actively involved in campus life and engage with multiple interests. Moreover, CSU LA is home to NCAA Division 1 Collegiate sports teams, and the CSU LA golden eagles mascot is well-represented in collegiate athletics.
From attending lectures to participating in community service projects to forming relationships through social clubs–there is something for everyone at Cal State LA.
5. Supportive Faculty & Staff
At Cal State LA, you are part of a community where faculty genuinely care about your success as a student and give personalized attention when needed so you can thrive academically. There are 1,700 full-time faculty at Cal State LA and more than 8,000 staff members who are always willing to lend a helping hand. CSU LA focuses on embodying the golden eagle persona by promoting academic success and student involvement within the CSU LA golden eagle student body.
6. Diverse Student Population
With over 26,000 students from various backgrounds and cultures, Cal State LA provides an enriching public university learning environment for everyone. CSU LA has a diverse student population, which creates an exciting and dynamic learning environment with students from different backgrounds sharing their life experiences and perspectives. California State University Los Angeles ultimately cares for the well being of students by proactively engaging student organizations and members of diverse student populations in fruitful discussions about how to make the well being of diverse students more accommodating.
7. Scholarship Opportunities
The university promotes access with generous scholarship opportunities, which help make college more accessible for low-income students who might not be able to attend otherwise due to financial reasons.
Cal State LA provides over 400 scholarships to its students, enabling them to achieve their educational goals. During the scholarship application window, which takes place from March 4th, 2022 to April 12th, 2022, applicants can explore the various scholarship options available on the Cal State LA Scholarships Application page.
These opportunities are made possible thanks to the generous donations of alumni and friends of the university. When applying for a scholarship, it is important to remember that they may be coordinated with other financial aid programs such as the FAFSA or California Dream Act Application.
8. Alumni Network
As a graduate of CSU LA, you will join an extensive network of alumni who have pursued successful careers in various fields. Boasting an impressive alumni network of over 245,000 individuals, Cal State LA is a source of influence for many prominent leaders in their respective fields.
From influential state legislators and pioneering teachers to accomplished engineers, CEOs, healthcare providers, and muralists, the success stories stemming from its alums are guiding forces in shaping their communities and industries worldwide. One notable alumnus of California State University Los Angeles is Billy Jean King.
9. Innovative Research Opportunities
CSU LA offers a range of research opportunities for students, including the possibility to work directly with faculty on groundbreaking scientific and engineering projects.
For example, Cal State LA is home to the renowned California Forensic Science Institute (CFSI), a pioneering program focused on developing the forensic sciences through research, professional education, student assistance, and community engagement. As part of its commitment to upholding the highest academic and professional standards in forensic science and justice, CFSI provides incredible benefits to students and universities, professionals within this field of expertise, and those who seek justice.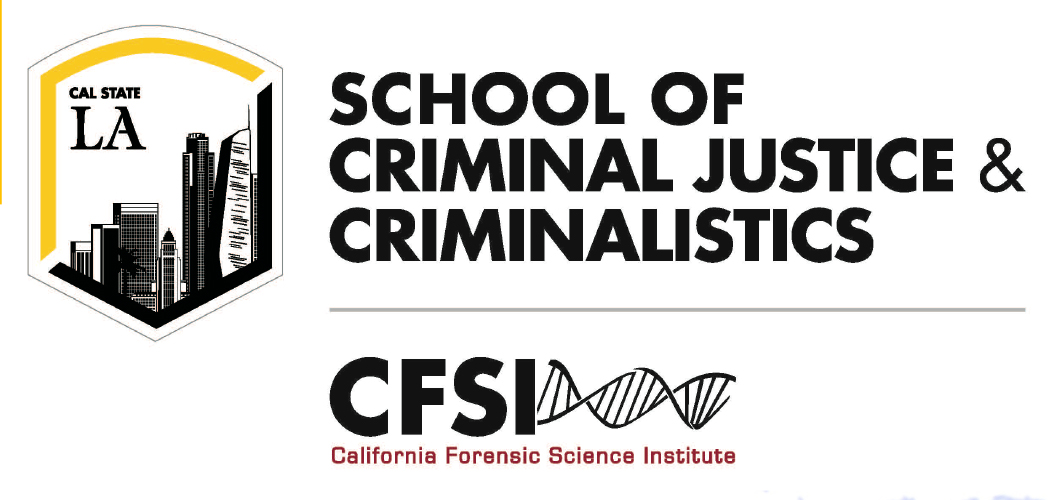 10. Making the Most of Your College Experience
There is so much to do at Cal State LA – from joining clubs and intramural sports to attending lectures, film screenings, and performances. Make the most of your college experience by taking advantage of all the university offers!
Recommended Readings
CSU Apply Tips | California State University Application
What is the UC Transfer Pathway Program? | Transfer to UC
UC Application Portal: Applying to UCSD
Is Cal State LA a Good School?
When it comes to grading Cal State LA as a good school, the answer is honestly a mixed bag. On one hand, the university offers competitive programs and professors who are passionate about their subjects. However, there are also reports of underfunding and overworked staff which can result in less than satisfactory experiences for students.
To make matters worse, the school's location can be a double-edged sword; on one hand, it's nestled in the heart of LA, but this can make it difficult to navigate commute times and parking limitations.
At the end of the day, whether or not Cal State LA is a good school comes down to your priorities. If program quality is your top concern, you're likely to find some fantastic courses here. However, if you value easy access or minimal stress, it may be worth considering other schools.
Conclusion
Overall, Cal State LA is an excellent choice for those seeking a quality education that is accessible and provides a supportive environment where students can thrive. The university offers many benefits to its students, from engaging academics, diverse student life and culture, generous scholarship opportunities, and an extensive alumni network – making it one of the best college choices in the area. With so much to offer, CSU LA provides a unique college experience that cannot be matched.
So what are you waiting for? Make the most of your college years and apply to Cal State LA today!
This article has been written to help students better understand why CSU LA is an excellent choice for their higher education needs. If you have questions about how you can transfer from a California Community College to a UC or CSU, don't hesitate to get in touch with us by submitting a form.
California Transfer Support Network is a 501(c)(3) dedicated to providing free resources and support for California Community College students transferring to a UC or CSU.