If you're considering transferring to another college or university, there's a good chance that your current institution has an articulation agreement in place with your intended transfer destination. But what exactly is an articulation agreement, and what does it mean for you as a transfer student?
Here's everything you need to know about these important agreements.
What are Articulation Agreements?
An articulation agreement is a formal agreement between two colleges or universities that outlines the process and requirements for transferring credits between the two schools.
These agreements are designed to make the transfer process as seamless as possible for community college students. They often cover a wide range of topics, including course equivalencies, admissions requirements, and financial aid.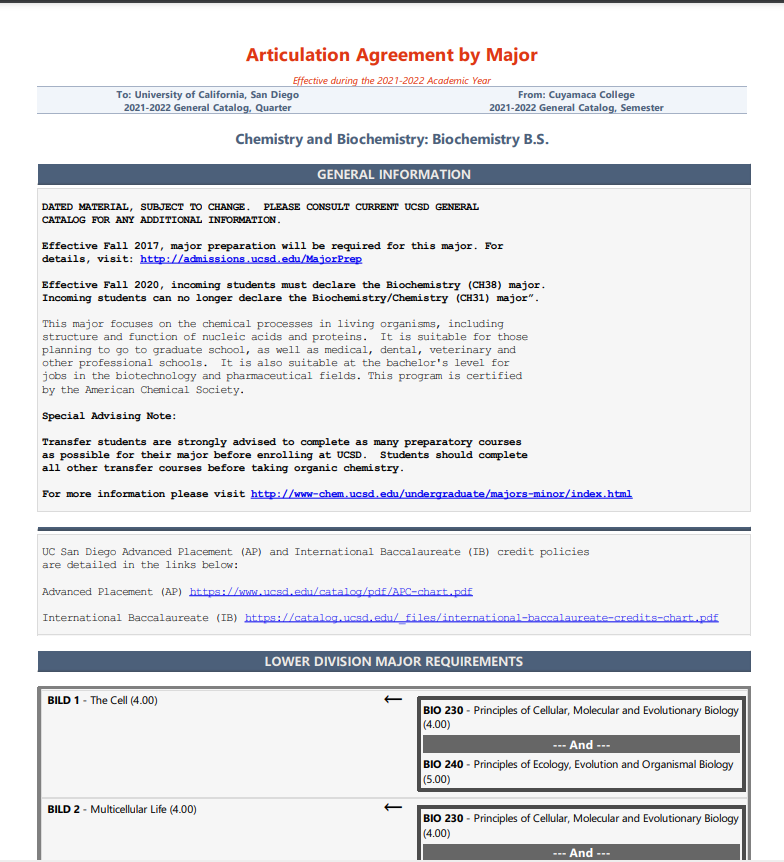 In short, if you're planning on transferring credits, it's best to start with an articulation agreement.
Community College Students
Many community colleges link with partner institutions to create formal agreements that community college transfer students can use when reviewing courses to enroll.
These transfer agreements are generally developed with academic advisors from community colleges, public colleges, and other four-year schools.
California Community College Students
The California state system has a specific articulation system with the California Community College (CCC) system. In other words, the University of California (UC), California State University (CSU) system, and private four-year institutions engage with the CCC system to create agreements that can be used as transfer guides for many institutions.
All 115 CCCs have an articulation agreement with the respective schools in the UC and CSU system. You can find all the articulation agreements on Assist.org.
Some private institutions have contracts in the system, but this is only if one CCC has agreed to formalize an equivalency standard with a private institution.
Check out our blog about Assist if you want to learn more.
Related: Cuyamaca College: Everything you Need to Know!
Related: Transferring with ASSIST | Ultimate Guide + Strategies
Check for Updated Articulation Agreements
That being said, it's important to remember that not all articulation agreements are created equal. Some agreements may be more comprehensive than others, so it's always a good idea to review the details of any agreement before you commit to transferring.
Additionally, keep in mind that articulation agreements are subject to change, so it's always a good idea to stay up-to-date on the latest version before you begin the transfer process.
An articulation agreement is a great place to start if you're looking to transfer credits. Just be sure to research and stay up-to-date on the latest versions of any agreement before you begin the process.
What is the Most Significant Benefit of Articulation Agreements?
Articulation agreements attract students interested in transferring but want to know what it will take to transfer with their intended major.
Formalized transfer agreements do just that; they present a clear and definitive set of classes to take to be eligible for admission consideration.
No More Guesswork
For example, suppose you are criminal justice, business management, or communication studies major. In that case, you will have to know the specific transferable courses required for a bachelor's degree in that discipline and the school of your choice.
For students, this means that credits earned at one institution will be accepted towards a degree at another institution.
Articulation agreements can be between colleges and universities within the same state or between schools in different states.
The higher education landscape in California is an excellent example of how articulation agreements can work in tandem to improve graduation rates and the attainment of bachelor's degrees.
Students do not have to guess what classes will transfer as it is presented right in front of them and listed on the programs of interest.
Articulation Agreements Provide Flexibility
There are many benefits of articulation agreements for students. Still, the most significant advantage is that it provides more flexibility when choosing a college or university.
The Associate Degree for Transfer: Your Gateway to a Four-Year University
By allowing credits to transfer between institutions, students can choose the school that best fits their needs without worrying about losing credits. This can save time and money and provide peace of mind during an already stressful time.
Making Transferring Credits Simpler
Articulation agreements between colleges are designed to make transferring credits simpler. By collaborating, both institutions agree on a curriculum and student requirements that will be honored at both schools.
This makes it easier for the students to transfer over with less hassle. Articulation agreements allow for a more seamless transfer from one school to the other.
Support from Both Sides
Another overlooked benefit of articulation agreements is that you can work with two advisors who want you to prosper in your endeavors.
Essentially, you have two institutions on your side when you attend a school participating in these articulation agreements. You will have an advisor at your current school and one at your desired transfer school.
These advisors want you to succeed and will provide guidance and support throughout the process. Communicate your goals with these counselors and follow their suggestions to ensure a smooth transition into the next phase of your educational journey.
For all these reasons, articulation agreements are essential to the higher education system.
Why is it Important for Students to be Familiar with Articulation Agreements?
As a transfer student, one of the most important things you can do is to become familiar with articulation agreements. These agreements are between your current school and the school you plan to transfer to and outline the specific course requirements.
In other words, if you complete the courses listed in an articulation agreement, you will be eligible to transfer.
There are several benefits to becoming familiar with articulation agreements.
Saving Students Time and Money
First, it can save you time and money by helping you plan an efficient course of study that meets the requirements of both schools.
Students can identify the courses needed to transfer, communicate with their community college counselor, and enroll in the correct classes accordingly.
Understanding Prerequisites
One important consideration is that most students have to complete a series of prerequisites to even start on major preparation work.
Your prerequisites are determined by applicable AP credit, dual enrollment, or other unknown credit-making events.
Colleges and universities dictate AP credit differently, so you must prioritize addressing the point early to ensure a smooth transition and prevent wasting time due to duplicate credit concerns.
Eliminate Taking Duplicate or Unnecessary Courses
Second, it can help you avoid taking duplicate or unnecessary courses. Want to major in criminal justice but don't know where to start?
There are two terms at the heart of this issue: "acceptability" and "applicability." A credit might be accepted or rejected depending on the receiving four-year college.
How will it be used at the receiving institution if it is accepted? What about other four-year colleges?
Agreements known as articulation agreements resolve this confusion and eliminate the potential for duplicate or unnecessary courses.
Head Start on Degree Completion
And third, it can give you a head start on completing your degree by outlining the specific courses you need to take to transfer.
"Articulation agreements constitute one of the most important issues in higher education because their success or failure is central to many dimensions of education, including access, affordability, and quality, in addition to the promotion of degree achievement" (Wellman 2002).
So take some time to review the articulation agreements for your current and target schools, and ensure you are on track to meet all the requirements.
How Do I navigate Articulation Agreements?
As a CCC student, you can access all relevant articulation agreements at ASSIST.org. ASSIST is the official repository for all California community colleges, California state university (CSU), and the University of California (UC) system.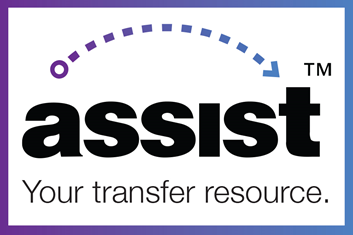 Suppose you are looking at a specific four-year program. In that case, you can access the articulation agreement between the state and community college systems that the programs are offered.
For example, suppose you are interested in early childhood education or occupational therapy assistant program. In that case, you can identify the requirement to complete the degree requirements and acquire your bachelor's degree at any four-year institution.
Students beginning at community college are at an advantage if they can successfully read and understand the articulation agreement between your community college and the four-year institution you want to attend. Attending a public community college can have tremendous benefits even for those already accepted into a four-year institution.
What does Transfer Articulation Mean?
Articulation refers to the process of transferring credits from one institution to another. When you complete specific courses at a community college, you can often receive credit for your degree at a four-year university. This means that you won't have to retake the course or complete additional coursework.
Articulation agreements between institutions help to streamline the credit transfer process, making it easier for students to transition from community college to university. It also depicts the credits earned and equivalency with CSU transferable courses and UC courses.

The articulation system determines how a course will transfer from a California community college to a public California college. What is transferable for one public California college may not be suitable for another.
If you're considering transferring to a four-year university, check outAssist.org and identify the appropriate articulation agreement for your major and intended transfer institution. The information system shows how course credits earned will contribute to other institutions.
Know What Courses to Take for a Smooth Transfer
Community college students who successfully transfer know the importance of transfer agreements. A college education is expensive, and most community college students do not transfer within the two years they arrive.
This is primarily caused by factors such as uncertainty about their major choice, taking non-transferable classes, or external responsibilities that prevent them from committing fully to their education (i.e., caregiver, work, kids, etc.).
How do I Navigate Articulation Agreements?
Depending on where you live, students should learn to utilize articulation agreements to improve their chances of receiving a transfer scholarship.
Analyzing applicable agreements benefits students because they understand the requirements to be admitted into academic programs they are interested in.
At the same time, some community college students, who have completed more than the required units and courseload, are eligible for an associate degree before transferring for a baccalaureate degree.
Achieving an associate degree should not be overlooked, as it is still a certification demonstrating your commitment to education and success.
Moreover, depending on your career interests, an associate degree may be all you need to enter the job market successfully. In other cases, students who obtain an associate degree may be guaranteed admission to the institution they want to transfer to.
Nonetheless, California college students should navigate to Assist.org and select the institution (community college) they are currently enrolled in.
Afterward, select the major you want and the institution you wish to transfer to. After loading, the screen will present a document that shows the graduation requirements for that major at the institution on the left and the relevant course equivalencies of the community college on the right.
Conclusion
Suppose you are even considering transferring from a community college to a university. In that case, an articulation agreement is fundamental to your ability to do so.
Understanding the specific courses that equate to transferable credit is essential to ensure you are not at risk losing credits.
Conduct a prior learning assessment with your community college academic advisor to identify whether you are eligible for any transfer scholarships.
Whether you are majoring in fine arts, criminal justice, business administration, computer science, political science, applied science, or any other major, the courses that transfer students need to take are provided by the community colleges and four-year institutions.
As transfer students, you will have different degree requirements, and schools will implement coursework you may not have had to take at any community colleges you attended.
At the end of the day, the transfer agreement garnered between CCCs, UCs, CSUs, and Private institutions are the stepping stone to completing your bachelor's degree and attending any of the four-year institutions you have set your sights on.
Transfer students of all backgrounds, creeds, and situations are represented at the CC level. Most are pursuing a bachelor's degree in their respective degree programs and struggle to receive support.
Our Work
If you have questions about your California community college transfer path, please reach out via our Contact Us form to see how we can be of help.
Our services are 100 percent free and funded by generous donations, so consider Donating Today if you can. You are one step closer to completing a four year degree.