Dual enrollment programs offer high school students the opportunity to take college classes and potentially earn college credit. These programs are becoming more popular as students and their families explore ways to reduce the cost of a college education.
There are a few things you should know about dual enrollment programs, so keep reading to learn more.
What is Dual Enrollment?
Dual enrollment is a program that enables high school students to take college courses. These courses are offered in conjunction with community colleges and grant high school and college credit.
However, dual enrollment is not limited to just high school students because community colleges (or even some university students) can enroll in two institutions simultaneously. Another name for dual enrollment is concurrent enrollment which signifies a student's ability to enroll in two institutions and take courses offered at both of them.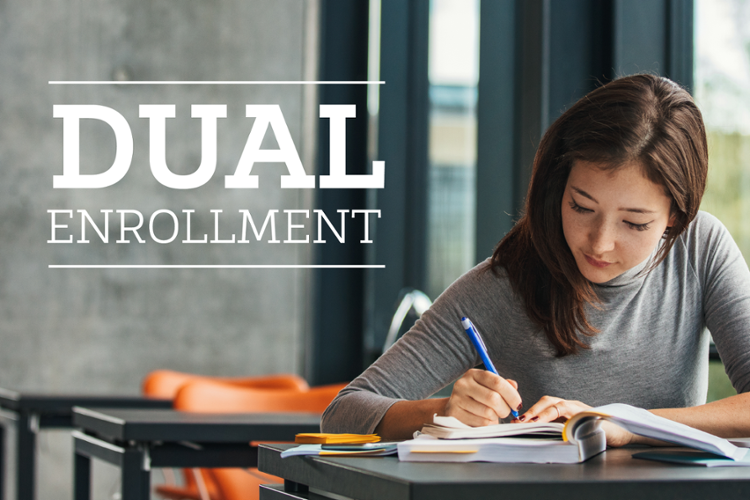 College professors teach dual enrollment courses and are typically located on the student's high school campus. Taking the class at your HS does not mean that it only applies to your HS transcript. You will technically have a transcript from the community college the course offers that is separate from your HS transcript.
Purpose of Dual Enrollment
Implementing dual enrollment programs is essential to boosting transfer success rates and promoting community college courses. Taking a dual enrollment course counts toward your high school diploma. It allows students to get a head start on attaining their higher education goals.
Likewise, students benefit from dual enrollment courses because they experience college-level coursework and the rigor of community college classes. It also helps those students receive college credit transferable to any local college.
Who is Eligible for Dual Enrollment
Students have taken college classes at their high school or have enrolled in classes after school, on weekends, and during summers. Some are taking virtual college classes during the pandemic. Some have even finished two years of courses. Many of these students are the first in their families to attend college.
Research shows that dual enrollment has many benefits for high school students. High school students who complete college classes have a greater chance of enrolling and staying in college. It also reduces the time to earn a bachelor's degree. Students who might not otherwise attend college have successfully taken dual enrollment courses.
High School Students
A handful of high schools provide high school juniors and seniors with the ability to enroll in a dual enrollment program. A high school student can fill out the dual enrollment forms and wait for your high school counselor to enroll you in the best available course.
Suppose you were already considering a college degree. In that case, completing courses while still in high school only benefits your career access pathways to complete your college education.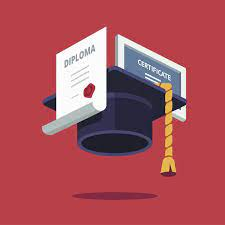 Typically high school students who are juniors or seniors are granted the opportunity to enroll in dual enrollment courses. However, refer to your high school guidelines and procedures surrounding dual enrollment to see if you can take courses earlier than that.
International and Undocumented Students
Dual enrollment courses are open to international and undocumented students, although they may be charged non-resident fees. College boards may waive the non-resident fees for part-time applicants who fulfill specific criteria. Contact your local institution to find out if you qualify for a fee reduction.
Other Dual Enrollment Students
Students currently enrolled in a community college can also register to participate in dual enrollment courses, albeit slightly modified. If you are attending a California community college, you can enroll in one and another.
There are several reasons a student would elect to do this, such as expanding the course offerings (as one college will have some courses that another does not) and preventing missing out on critical classes due to interest.
How do you Enroll in Dual Enrollment?
To enroll in a dual enrollment program, you first must determine if it is offered at your high school or participating community college. If so, contact your counselor and complete the dual enrollment form to secure a spot. Some colleges will require further documentation or proof of ability. In contrast, other colleges will trust the recommendation of the high school counselor or principal.
Most dual enrollment courses are offered at your high school's main campus and concurrently award high school credit. You will receive a college transcript and technically be "enrolled" at the community college offering the course, but you earn double the benefits.
Eligibility Requirements
Most college courses are available to regular high school students in grades 9-12 who wish to supplement their education. To be eligible, students must have the approval of their parents, principal, and high school counselor. They also must verification of academic ability based on assessment results and/or program pathways from their counselor.
Does Dual Enrollment Count for College Credit?
Concurrent enrollment was established and codified under California Education Code Section 48800. This section lays out the technical details surrounding dual enrollment programs, including the requirements for all courses to be of lower-division coursework.
Lower-division coursework is often referenced as general education courses because it is typically the early and foundational courses offered.
Students attending a participating high school can enroll in a dual enrollment course and be guaranteed that it will meet the requirements laid out in IGETC.
Legal Requirements
As defined in Section 42238.02 subparagraph (A), every dual enrollment course must be taught as a,
"a lower division, college-level course for credit designated as part of the Intersegmental General Education Transfer Curriculum or applies toward the general education breadth requirements of the California State University."

42238.02 subparagraph (A)
A dual enrollment student will receive college credits guaranteed to transfer because it is legally required.
The IGETC framework is a general education framework, allowing students to complete the requirements on the list and earn college credit.
How Dual Enrollment Classes Transfer and Apply for Credit
The number of concurrent enrollment courses one can take will depend on the specifics of the enrollment program. College-level courses are unlike high school, and performing poorly in a college course will undoubtedly translate to regular college coursework.
Students are typically permitted to enroll in a maximum of 6 college units during the Fall or Spring semesters. Dual enrollment provides an avenue to gain a head-start for those willing to take advantage of it.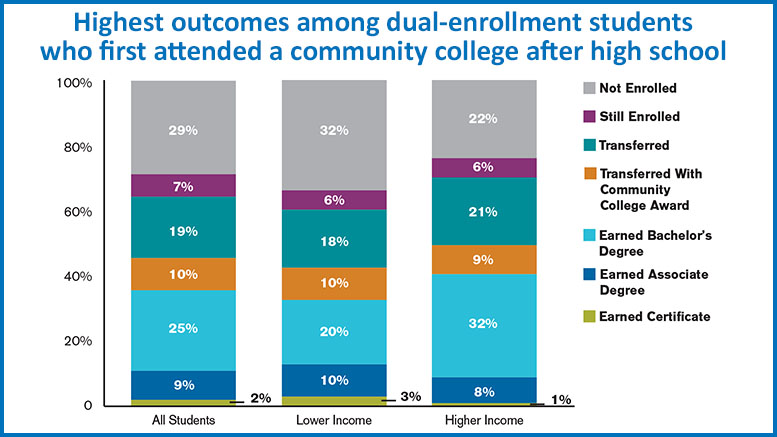 Upon graduation, students with concurrent enrollment credit can safely apply to the colleges they are interested in and may receive financial aid or assistance depending on the amount of coursework transferred.
All grades earned from concurrent enrollment will be differently applied to schools and colleges. Every student should consult their local high school counselor or the counselor of the schools they are interested in before enrolling.
Moreover, most enrollment courses are provided at the high school campus, encouraging students to take advantage of the program as one does not need to drive anywhere. You can take courses in the fall or spring semester, and some colleges will award special admit status for the student who demonstrates a need for financial aid or tuition assistance.
Conclusion
Overall, high school students should take advantage of concurrent enrollment programs. Not only will you save time, but enrollment provides classes at a significantly reduced rate (i.e., FREE).
If you are enrolled in a college course, you do not have to pay tuition because it is supplemented as a high school course. Bear in mind that you will receive college and high school credits.
If you are unsure how dual enrollment credit transfers for you, please feel free to Contact Us for a free consultation. All of our services are completely free because we operate on the generosity of our Donors.
If you believe in our mission and purpose, please Donate Now so we can further our reach.