When parents consider colleges with an outstanding track record of excellence, Ivy League universities are generally the best. The eight ivy league schools are well-known as highly specialized private universities. But most parents have no idea of another less-known alternative that offers prestige and academic rigor in an Ivy League school: Public Ivy.
What is Public Ivy?
Public Ivy is a prestigious school community based on a reputation for excellence in education. These college and university programs provide Ivy League-level educational opportunities at fewer costs. The concept of public Ivy schools was introduced by Richard Moll, author of The Public Ivy's: A Guide to The Best American Public Undergraduate Colleges. Moll rated 8 schools worthy of public ivy status.
Schools like William and Mary Miami University, the University of North Carolina at Chapel Hill, UC Berkeley, and other California system university schools are represented on the public Ivy list.
Standards for Public Ivies and Ivy League Consideration
The standards that dictate a spot on the list of public ivy league schools are directly related to the academic rigor, institutions and facilities, and the composition of student scores.
In other words, public schools qualify if they demonstrate high standards for their curriculum, maintain modernized and up-to-date educational facilities, and have a thriving student population. Nearly all of the colleges and universities on the list have honors programs.
Other Readings
CSU Apply Tips | California State University Application
The 5 UC Application Tips You Need to Get into the University of California
Book: The Public Ivy's: A Guide to The Best American Public Undergraduate Colleges by Richard Moll
To understand the nature of the public ivy system, one must look at college admissions in undergraduate colleges and universities.
Richard Moll developed the public ivy league school list to represent the public universities with comparable academic excellence standards to nearly any private college.
As we will see later, the original Public Ivy League Schools that Moll created have been reinvented to incorporate tiers of public universities that are just on the precipice of academic rigor comparable to private schools.
What are the original Public Ivy League schools?
The list of public ivies has been changed countless times in the past years, but we start with Richard Moll's initial 1985 list of eight schools.
The following table summarizes the acceptance rate from the lowest acceptance rate. Richard Moll, who was then the dean of admissions at UC Santa Cruz, listed all California schools on his eight Public Ivie lists. The university currently has eight campuses, and its original public Ivies total 15.
The University of California (UC Berkeley, UC Davis, UC Irvine, UCLA, UC Riverside, UC San Diego, UC Santa Barbara, UC Santa Cruz
Miami University of Ohio
The University of Michigan at Ann Arbor
The University of North Carolina at Chapel Hill University
The University of Texas at Austin
University of Vermont
University of Virginia
College of William and Mary
Read More: GUARANTEED ADMISSION TO UCSB (TAG)
Public Ivy "Runners-Up" List
Besides that original "official" selection, Moll also provided readers with his runners-up list, schools that may not have matched his full criteria but are worthy of consideration nonetheless:
University of Colorado Boulder
Georgia Institute of Technology
The University of Illinois at Urbana-Champaign
New College of the University of South Florida (now known as New College of Florida)
Pennsylvania State University at University Park
University of Pittsburgh
The State University of New York at Binghamton (now known as Binghamton University)
University of Washington
University of Wisconsin-Madison
Howard and Greene Public Ivy List
In 2001, Howard and Matthew Greene published "The Public Ivies: America's Flagship Public Universities," proposing several additions to the Public Ivy List and regionalizing the best public schools in the country.
Greene's list was comprised of more schools, 30 in total, broken up by various US regions:
Northeastern

Pennsylvania State University at University Park
Rutgers University
The State University of New York at Binghamton (also known as Binghamton University)
University of Connecticut

Mid-Atlantic

University of Delaware
University of Maryland
College of William & Mary
University of Virginia

Southern

University of Florida
University of Georgia
The University of North Carolina at Chapel Hill
The University of Texas at Austin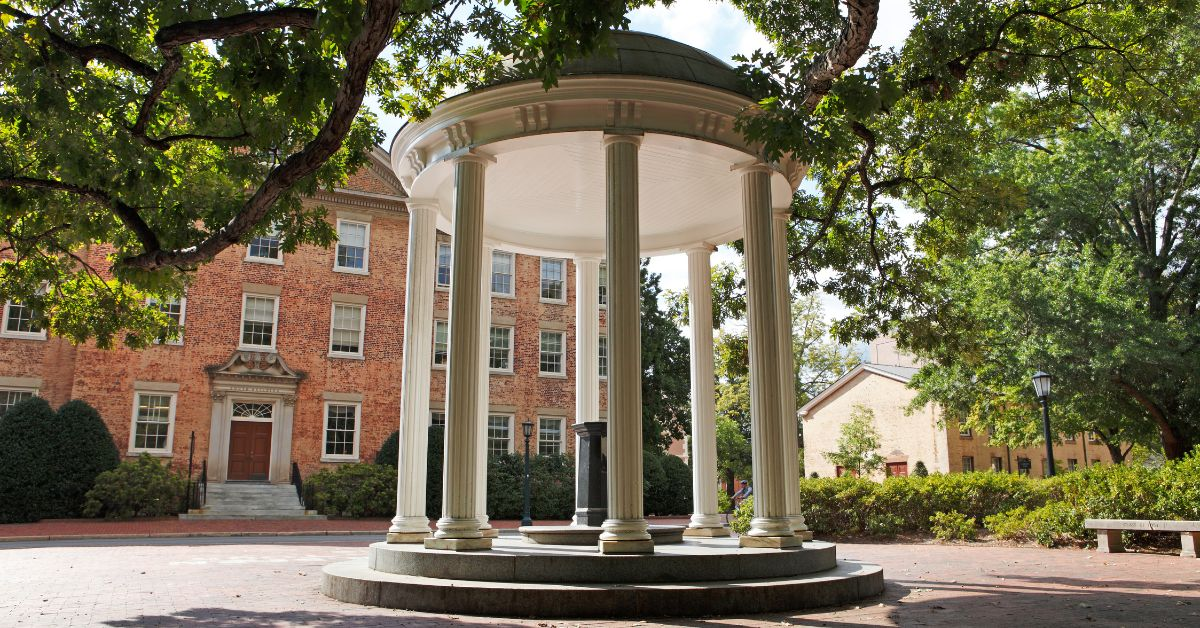 Western

University of Arizona
University of California, Berkeley
University of California, Davis
University of California, Irvine
University of California, Los Angeles
University of California, San Diego
University of California, Santa Barbara
University of Colorado Boulder
University of Washington

Midwest

Indiana University
Miami University (located in Oxford, Ohio)
Michigan State University
The Ohio State University
The University of Illinois at Urbana-Champaign
University of Iowa
University of Michigan
University of Minnesota
University of Wisconsin-Madison
What is the difference between Public Ivy and Ivy League?
There are a few key differences between the public Ivy system and the Ivy League. Apart from the financial structure, public ivies throughout the country tend to cost less, be less selective, and encourage a more diverse student population.
Cost
Firstly, public undergraduate colleges are state-funded, whereas Ivy League schools are privately funded. Public undergraduate colleges tend to be more affordable than their Ivy League counterparts.
The public ivy system also differentiates tuition costs depending on whether you are considered an in-state or out-of-state student.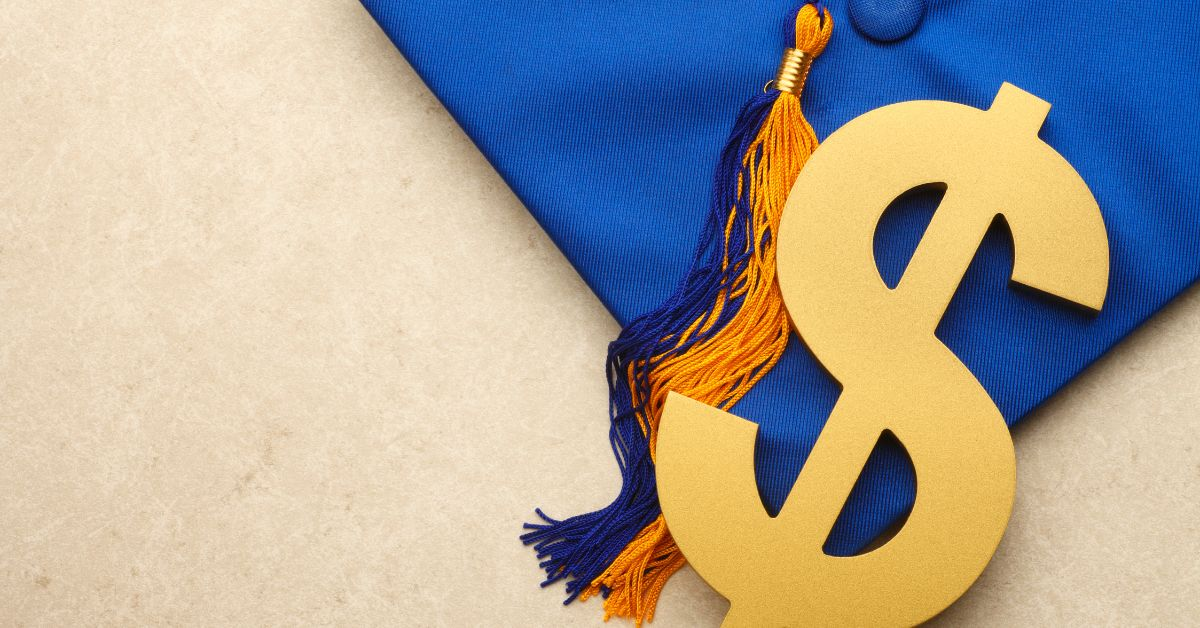 The in-state tuition for public Ivy schools is substantially cheaper than out-of-state. Still, private schools typically have tuition costs the same across the board.
Nearly every private college has tuition fees the same regardless of residency status or other features. If you are an out-of-state student, consider the tuition costs of in-state students and determine if attending is worth it.
Ultimately, it is worth attending America's best public undergraduate institutions if doing so will not break the bank or prevent you from pursuing other schools.
A public university has the same level of academic interest as comparable private institutions. Therefore, many private schools will require you to take out loans to pay for tuition, and this is simply not worth it when considering the number of worthy runners-up.
Read More: HOW COMMUNITY COLLEGES HELP STUDENTS TRANSITION TO UNIVERSITIES
Student Diversity
Secondly, public Ivies often have a more diverse student body than the Ivies. This is partly due to their public funding, which allows them to offer more financial aid. Students can receive need-based financial aid if they demonstrate that their financial situation warrants it.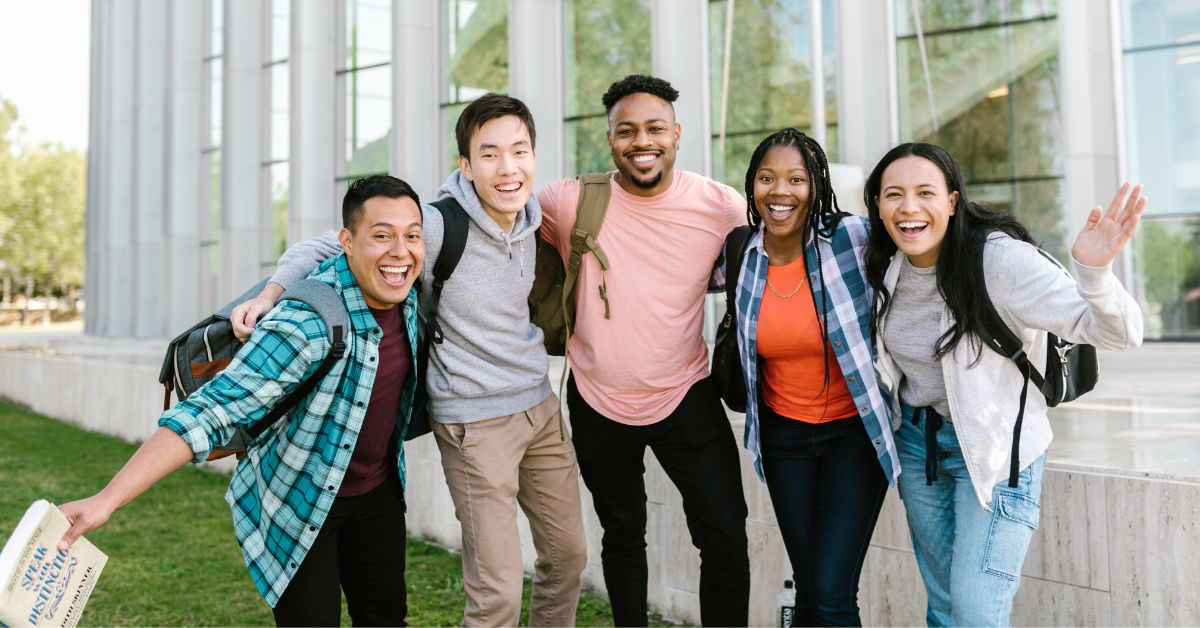 Admission Standards
Finally, public ivies tend to have more relaxed admissions than the Ivy League ones. This is because they can afford to be more selective in their admissions due to their public funding.
Ivy League schools have a history of being known as highly-selective. As a result, undergraduate enrollment is lower because accepting students at the same level as public universities would undoubtedly affect the selectivity in acceptance rates. Nonetheless, the college admissions profile for schools in the Ivy League is impressive.
What is the Academic Profile of a typical Ivy League Student?
The academic profile (GPA, standardized test scores, workload intensity) isn't the only factor considered by top institutions like the Ivy League; nevertheless, it's a significant one.
When your extracurricular activities, research, community service, and so on begin to play a role at this point, you've already got a seat at the table.
According to one study, the average GPA and SAT score of Ivy League Undergraduates is:
Most students who attend an Ivy League school have an ACT composite score in the 30s or a combined SAT score of 1400 or higher.
This table depicts admitted students' acceptance rates and average GPA into Ivy League schools.
| | | |
| --- | --- | --- |
| School | Overall Acceptance Rates | Average GPA of Admitted Students |
| Brown University | 6.6% | 4.05 |
| Columbia University | 5.1% | 4.14 |
| Harvard University | 4.5% | 4.18 |
| Yale University | 5.9% | 4.12 |
| Princeton University | 5.8% | 3.91 |
| University of Pennslyvania | 7.4% | 3.85 |
| Cornell University | 10.6% | 4.05 |
| Dartmouth University | 7.9% | 4.07 |
Ivy League Acceptance Rates and Average GPA of Admitted Students
Both learning institutions boast some of America's flagship public universities, and most ivy league schools provide as much financial aid as public schools.
There is no question that an ivy league education can propel you above others regarding job opportunities or prospects. Still, an application has much more than GPA or standardized test scores.
Read More: COLLEGE ADMISSIONS CYCLE: TIPS & TRICKS
Public Ivies are huge compared to Ivy League schools.
Often the difference in size in terms of population varies from school to school, and the student-population ratios are significant.
Undergraduate enrollment at public Ivies showcases how selectivity is not as important for a state's public university systems and some of the best public undergraduate colleges.
Public Ivy League schools typically have an undergraduate population within the thousands. In contrast, many Ivy League schools register less than 10,000 students per student.
The current UCLA student-faculty ratio is about 17:1, while Princeton's undergraduate population has about 5400. It, therefore, has lower student-faculty ratios.
A low student-faculty ratio is often considered a sought-after factor since the student will have more personal attention from professors.
These are a few key differences between the public Ivy system and the Ivy League.
Read More: HOW TO TRANSFER FROM COMMUNITY COLLEGE IN ONE YEAR
Both Systems Promote High-Quality Education
The public Ivies and ivy league schools promote high-quality education with academic excellence and academic quality. Both systems have particular honors programs that promote academic rigor through student success and involvement.
The institution's undergraduate enrollment supports the backbone of colleges and universities, illustrating what they can offer students.
Attracting out-of-state students through a lower student-faculty ratio, lower tuition costs, and consideration for a particular honors program reflects the commitment to serving all students, irrespective of the cost of out-of-state tuition.
Final Thoughts
Overall, public ivy league schools consist of institutions that strive to deliver high-quality education to their undergraduates.
Bearing in mind the cost of public Ivies and whether you receive in-state tuition, the primary factor to consider is whether attending a school in the public Ivies is worth it.
No matter your budget or academic preferences, you're sure to find a perfect fit at any public Ivy League school.
With diverse programs and competitive admission rates, these colleges offer an excellent education worth considering for any strong student.
Just remember to do your research on each individual school before making a decision – factors like size, tuition, and financial aid options can vary significantly from one college to the next.
Recommended Reading: Transferring Credits from Community College to University
California Transfer Support Network
Contact us if you are currently a California Community College student or graduating high school senior. We will create a curated transfer plan that shows every class you need to take to transfer to UC or CSU successfully.
Our services are free as we are a 501(c)(3) nonprofit organization. All donations are tax-deductible, and students are not required to donate to receive support.
Already committed to transferring? Let our team review and polish your resume and college application personal statements. Just submit your resume and personal statement and receive a freshly edited version in one week's time.
Start your journey to the institution of your dreams by reaching out to California Transfer Support Network (CTSN).
Contact Us | Donate