Dual enrollment sometimes referred to as concurrent enrollment, is an educational plan whereby local accredited college partners with a high school to provide college credit classes within the convenience of the high school.
More technical definitions reference concurrent enrollment as a program that enables high school students to take college courses taught by college professors at their high school campus.
This article will broadly look at the dual enrollment program and its benefits for students interested in earning college credits.
The credits earned from dual enrollment can help a high school student finish introductory courses and graduate high school with transfer credits waiting to be used for their eventual new school.
What is Dual Enrollment?
Dual enrollment programs are expedited tracks allowing talented students to complete postsecondary coursework and earn high school and college credit.
These programs are offered at community college campuses, participating high schools, or online and provide an excellent pathway to a quick and relatively cheap bachelor's degree.
Grades are considered on your official transcript, and course credits are applied as transferring credits and help in finishing your degree to graduate high school.
All of the courses completed fulfill transfer credit and are placed on college transcripts for any college or university to look at. Earned credit is applied to degree completion and focuses primarily on general education courses.
Depending on your local school district, most dual enrollment credits transfer to local institutions and are reflected to earn credit on transcripts and course equivalency tools.
Dual Enrollment Students
Not everyone is suited for the rigors of a dual enrollment program, but for those who are, it can be an enriching experience. These programs allow students to jumpstart their college careers and get a head start on their future goals.
In addition, concurrent enrollment courses often count toward high school and college graduation requirements, making it a convenient way to kill two birds with one stone.
So if you're a talented student looking for a challenge, check out your local dual enrollment program. It just might be the perfect fit for you.
Types of Dual Enrollment Courses
Most dual enrollment courses are introductory, covering subject matter similar to what students would take during their first year of college.
This includes classes in English, Math, Social Studies, and Science. However, some schools may also offer more advanced courses for students who wish to earn college credit while still in high school.
These courses can help students get a head start on their college careers and better prepare for the rigors of university-level coursework.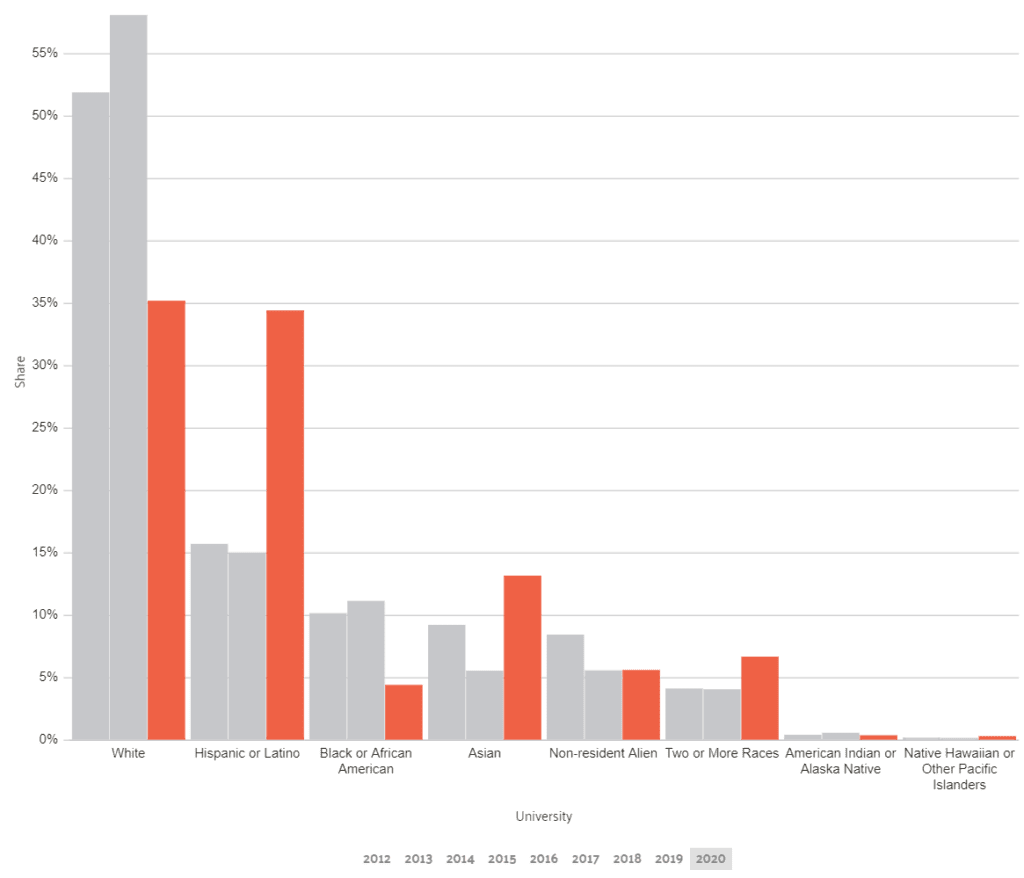 Not all concurrent enrollment courses are created equal so determine if it is necessary to enroll in a specific course and submit the request to your local admissions office for approval.
Make sure you attend the classes because instructors typically come from local colleges and thus, reflect an education that is inherently more university-based.
Some may be more challenging than others, so always ensure you can receive a competitive grade mark before deciding whether it is worth the effort.
Classes that are typically offered for students include:
Humanities: English, History, Philosophy, Religion, etc.
Math: Algebra, Calculus, Geometry, etc.
Science: Biology, Chemistry, Physics, etc.
Social Studies: Civics, Government, Psychology, Sociology
All of these courses are inserted on your college transcripts and submitted to the university or college admission office of your choice.
Understanding Dual Enrollment Credits
The articulation agreement is a significant factor in determining whether dual enrollment course credits will transfer to other colleges. An articulation agreement is a contract or formal agreement between two accredited colleges that says which credits will be accepted between the two schools.
For example, if you take a math course at one college that has an articulation agreement with another college, the second college has to accept that credit.
That said, it is essential to do your research and ensure that the articulation agreements are in place before enrolling in any concurrent courses.
Additionally, it is vital to check and see if the courses you want to take are pre-approved at an accredited college because non-accredited colleges' credits generally do not transfer.
If this occurs, the class is useless because it can not be applied to your transfer path and will certainly not benefit your transcript.
Make sure the college will accept credits earned and check the course description for any questions on articulating between the two schools.
Most colleges have articulation agreements with a local university, but private schools can operate in the same state and have different requirements.
Students should also consider the prospects of online education and determine if it is beneficial to enroll in an online university to further their education.
If you have any questions or concerns about articulation agreements or which colleges are accredited, your institution's counselor or transfer advisor should be able to help you.
They can offer more specific information and help point you in the right direction. Ultimately, doing your research ahead of time can save you a lot of hassle and potential headaches.
High School: AP Credits Earned
There are many ways to save money and time. One way is to take advantage of Advanced Placement (AP) courses.
They are created by the College Board and are meant to be challenging and equivalent to the college level.
After completing an AP class, you can take a standardized exam. Scores are given as 1, 2, 3, 4, or 5, with 5 indicating the highest score.
Many colleges will either grant credit, advanced placement, or both, depending on your scores. When a college grants you credit for an AP exam score, you don't have to take the equivalent class at that college, which can mean significant financial savings or free you up to take a wider variety of classes.
Another benefit of AP credit is that it allows you to skip a class that might be a prerequisite for majoring in a specific subject.
AP courses are that they can help you prepare for college-level work and build confidence in your ability to do college-level work.
When it comes to deciding whether or not to take an AP course, it is important to consider your goals and objectives.
However, if you are looking for a way to save money and time in college, AP courses are worth considering.
Benefits of Dual Enrollment
Taking college-level courses while you are still in high school has several benefits.
First, you may have the opportunity to take a class not otherwise offered at your high school. This could bring you one step closer to choosing your degree or, if you already have an idea in mind, you can dive straight into a subject you love. Similarly, all the credit transfers to your transcript and is reflected as part of your transfer status.
Beyond the subject matter itself, a dual enrollment class exposes you to the environment of a college classroom and education. It allows you to get comfortable with the setting, rigor, and expectations, preparing you for an easier transition into the full-time college lifestyle.
The most apparent benefit to dual enrolling is the possibility to earn college credits toward your degree—at no cost! The credits you earn may help you bypass prerequisites or fulfill general education requirements at community colleges, putting you closer to your career goals.
Finally, dual enrollment can be a stepping stone toward early high school graduation and a quick transfer. If your goal is to graduate from high school a year or more early, taking advantage of dual enrollment credit can help make that happen. Verify the number of earned credits and identify whether your dual enrollment credits transfer to the institution you wish to attend. Sit with a counselor and review your transcript to double-check that you are well enough to navigate the higher education journey successfully.
All in all, there are many reasons why taking college-level courses while still in high school can be beneficial. Carefully weigh the pros and cons to decide if dual enrollment is right for you.
Conclusion
Dual enrollment programs are becoming increasingly popular due to the benefits they offer students. If you're interested in completing college coursework and earning credits, dual enrollment is something to consider.
Our team can help you navigate the process and find the right program for you. Contact us today!