Community college students have the unique opportunity to transfer to a four-year university with junior status. Although transferring may seem daunting, there are many benefits to doing so.
This blog post will outline the advantages of transferring from a community college. Keep reading for more information!
Attending Community College
Community colleges provide an affordable and convenient way for students to receive a quality education. In addition, transferring from a community college to a four-year institution has many benefits.
Community college is often underestimated as a place where you can't get a quality degree. But that narrative is wrong – community college has far more to offer than most people realize, ranging from financial relief to high-quality professors.
Many feel uncomfortable with going the community college route, they feel as if it is looked down upon or not as beneficial. But they could not be more wrong.
The truth is that many top-notch community colleges can provide many benefits to help you climb that ladder to success.
Community colleges offer robust and engaging associate degree programs. Students can earn an associate degree even though they anticipate transferring to a bachelor's degree. Community college courses can count toward a two-year degree, more commonly referenced as an associate degree.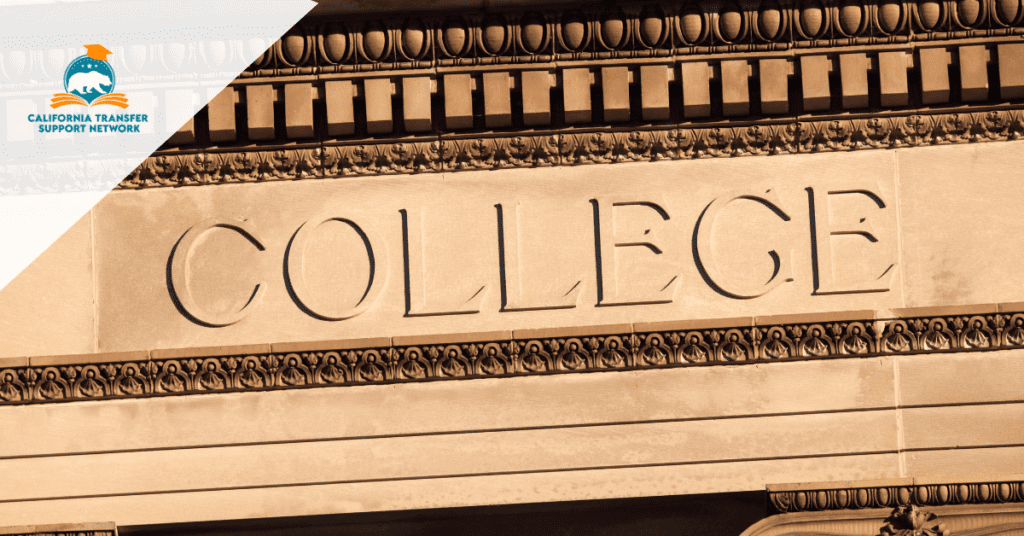 Lower Overall Costs + Save Money
One of the most significant benefits of community college is the cost. Community college tuition is significantly lower than four-year colleges, making it a more affordable option for many students and helping them save valuable money.
In addition, many community colleges offer scholarships and financial aid opportunities to help reduce costs even further.
Students who start at a community college save significant money on tuition and room and board costs. Some estimates calculated by financial aid offices indicate that students save upwards of $30,000 or more by attending a community college instead of a private four-year college.
Students can expect to save upwards of $8,000 or more on tuition costs when attending a community college over a public four-year university. These costs are also relative to other situations, such as your living situation.
Local Community College Aspect
Another significant reason two-year community college helps with the cost is the local aspect and how it prevents commuting long distances or forced living on campus. Local community colleges are plentiful and provide enormous cost-saving benefits.
For example, if you attend your local community college, you can live at home and save even more money.
Community college is a great way to save on costs and fees. The difference in prices between units and courses of four-year universities and community colleges is significant.
Related: When do UC Decisions Come Out? Announcing 2023 UC Decision Dates
Living at your parent's house while attending the local community college can save you a lot of money.
The same course at a community college is significantly cheaper than at a four-year university. When it comes time to transfer, the course taken at the community college equates to that taken at the university.
Flexibility
Aside from the financial benefits, community colleges offer the most flexible schedule for other students and interested transfer students.
You will have plenty of time slots to choose from when signing up for your classes, making it more convenient to structure your study time.
Some community colleges even offer online courses to save you from making the commute to campus. This setup is ideal for those juggling work and school or taking care of other obligations.
Community colleges also offer night programs whereby students with responsibilities during the day can take night classes and still be on track for transferring to a university.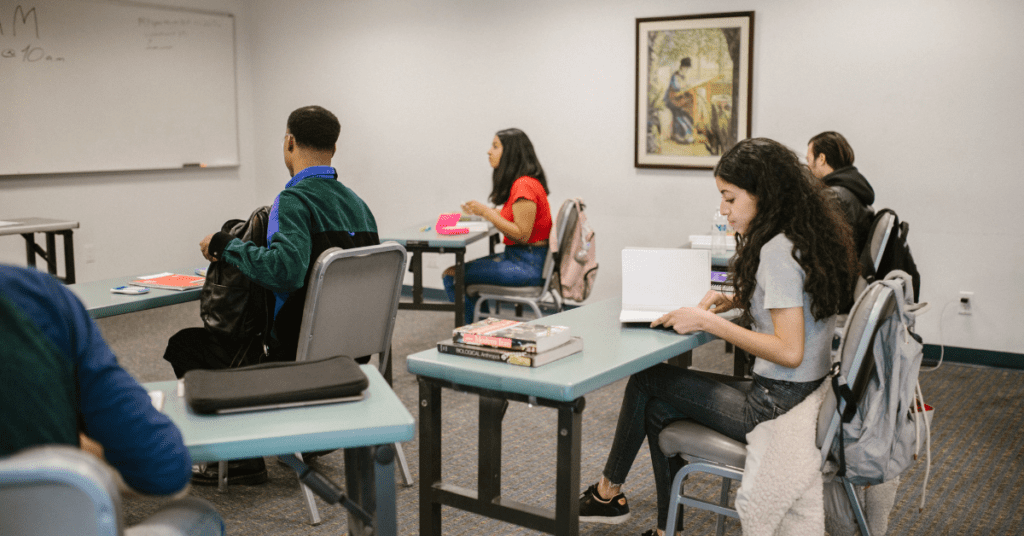 These students can finish in time and complete their bachelor's degree or associate's degree alongside their peers and colleagues.
This is especially important for students in the job market who still aspire to finish their higher education by attending college.
In addition, many community colleges tend to offer weekend courses to accommodate students with full-time jobs or busy schedules.
Students interested in transferring to a four-year institution often find that community college is the best way to complete their lower-level coursework on a timeline that fits their needs.
Many four-year universities do not provide the flexibility for working professionals that community college offers.
In sum, the flexible scheduling options offered by community colleges benefit both traditional and non-traditional students. With all these scheduling options, community college is an excellent choice for those who want maximum flexibility in their education.
Fresh Start
Though high school grades are not the only factor in considering a student for admission, they are often a significant part of the decision-making process.
Two-year colleges help students regain their academic confidence while working towards finishing general education credits and preparing to embark on the transfer process.
As a result, students with less-than-stellar high school grades may be at a disadvantage when applying to colleges.
However, attending community college first can give these students a chance to improve their academic records.
Completing a transfer degree such as an associate degree is also beneficial. An associate's degree application can be advantageous for transfer students because it shows that you can attend college and commit to a higher education degree path.
In doing so, you demonstrate to your future university or four-year school that you are a capable transfer student who will attend classes and thrive at their new school.
In addition, transferring from community college to a university can make students more competitive for scholarships and other financial aid forms.
As a result, community college can be an excellent option for students who want to improve their academic standing and make themselves more competitive in colleges and universities.
Testing Out Your Major Options
One of the most common concerns among college students is that they are not sure about their degree program. Major change is quite common. In fact, in research from Denice (86)
About 30 percent of undergraduates in associate's and bachelor's degree programs change their major at least once within three years of their initial enrollment (Denice 86).

Denice, Patrick A. "Choosing and Changing Course: Postsecondary Students and the Process of Selecting a Major Field of Study." Sociological Perspectives, vol. 64, no. 1, 2020, pp. 82–108. Crossref, https://doi.org/10.1177/0731121420921903.
This is a common concern among college students and can be very costly if you choose to attend a four-year college.
Many students feel pressure to declare a major when they first enter college. Still, the reality is that most students are not sure about their degree programs.
When students change their major, they may respond to characteristics of their general performance or integration into the institution based on their initial major.
The field of study that a student elects to enter can also shape the general stratification and segregation of the student in educational institutions.
For example, widespread evidence shows that women are less likely to declare STEM majors when they encounter a "chilly climate" around those departments.
These environments contribute to gender-based discrimination, or women perceive to be less welcomed to the major than men.
Community college allows you to test out the waters before transferring, and the first two years of school will involve considerable growth and personal development.
You will have a much more comprehensive range of options to choose from without feeling like you are "stuck" in your initially declared major.
In addition, community college is typically much less expensive than a four-year university, so you can save money.
At the same time, you figure out what you want to study. Ultimately, community college is an excellent option for students unsure about their degree program.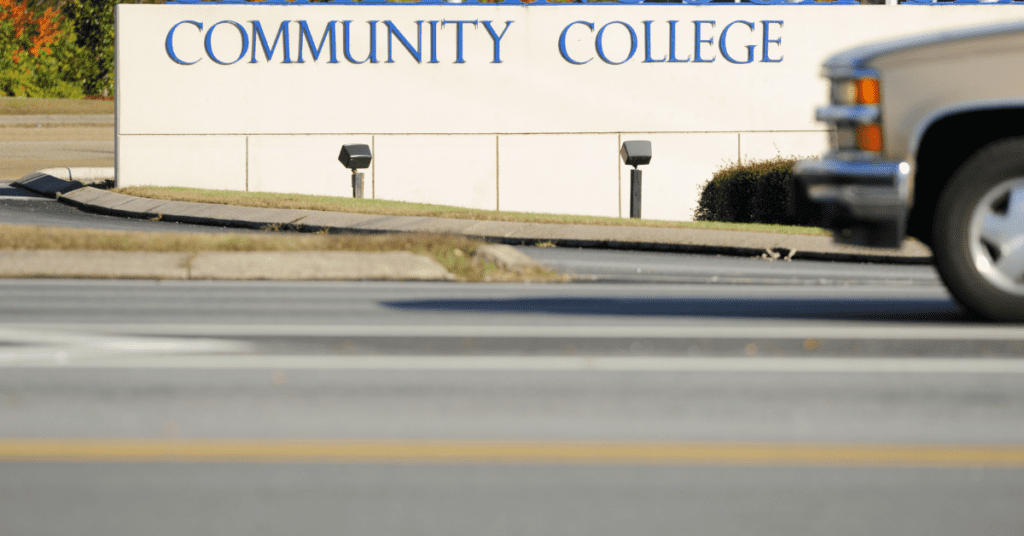 Transferring Credits
The most effective benefits of community colleges are the ability to acquire transfer credit for applicable universities. Most universities have what is known as "articulation agreements."
These are agreements that community colleges have with universities to dictate the course equivalency and transfer credits taken at one institution.
Community college students can be confident they will receive full credit for the classes they complete when applying to a four-year university.
The same classes that apply at the local four-year college will also support the completion of an associates degree which every high school student would benefit from.
This agreement allows students to avoid wasting time and money on courses that will not count towards their degree at a four-year university.
Transferring credits is essential in determining which community college classes transfer and the best pathway for completing an associate degree and starting your bachelor's degree program.
In addition, other benefits associated with articulation agreements is their ability to save money on high tuition rates for the first two years before transferring into a four-year program.
As a result, community colleges present an affordable and effective way for students to earn a bachelor's degree because there are lower costs, and classes are significantly cheaper to enroll in.
Understanding the articulation agreement between your community and local state colleges is essential to ensuring a smooth transition for your freshman year and jumpstarting your education for transfer success.
Moreover, the inundation of dual enrollment programs and AP credit has helped boost the prospects of transferring early as high school students have graduated high school with applicable AP course credit or dual enrollment certification.
Speak with your local admissions counselor to identify test prep material or in-depth information regarding the specific AP credit equivalencies and dual enrollment certification.
Conclusion
Not everyone can attend a four-year college straight out of high school. Higher education costs have grown exponentially, and college courses are simply too expensive when considering the lack of viable job opportunities or the relevant Return on Investment (ROI) that a degree provides.
Community colleges are more affordable for higher education, benefiting students who need to save money. Community colleges also offer smaller class sizes, providing a more intimate learning environment.
Community colleges promote a more flexible schedule, which can benefit students who need to work or have other commitments.
Community colleges typically have a lower admissions rate than a university, which can benefit students who may not have the highest grades or test scores.
Community colleges can provide a more personal learning experience since the student body is typically smaller than a university, thus encouraging more collaboration and intimate classroom settings.
Community colleges also provide academic and career counseling, which can benefit students who are undecided about their plans.
The ultimate goal with the transfer system is to end up at a university and successfully complete your baccalaureate degree.
Having a concrete transfer plan is necessary, and you would be best served in picking a major and sticking with it to avoid complications with course equivalencies.
Are you interested in transferring to a California university?
Our organization is committed to helping you transfer to the university of your dreams. We will review your current transcripts and create a curated transfer plan that accommodates your intended major and transfer institution.
Denice, Patrick A. "Choosing and Changing Course: Postsecondary Students and the Process of Selecting a Major Field of Study." Sociological Perspectives, vol. 64, no. 1, 2020, pp. 82–108. Crossref, https://doi.org/10.1177/0731121420921903.
Ganley, Colleen M., et al. "Gender Equity in College Majors: Looking Beyond the STEM/Non-STEM Dichotomy for Answers Regarding Female Participation." American Educational Research Journal, vol. 55, no. 3, 2017, pp. 453–87. Crossref, https://doi.org/10.3102/0002831217740221.