Community college can be an excellent way to start your academic journey, but you may want to transfer to a university at some point. Luckily, you can do a few things to make the transition as smooth as possible. This blog post will discuss three tips to help you switch from community college to university!
Transfer From Community College to University Tip List
Transfer Tip #1 Start Early
There are several reasons students should start early to increase their chances of transferring from community college to university.
Head-Start on Coursework
The most obvious reason to start early is that it allows students to get a headstart on their coursework.
It can take some time to complete the necessary coursework for transfer, and many underestimate the number of classes needed to transfer.
If you are serious about transferring, you should jump at the opportunity to get ahead of your peers and take courses over the Summer.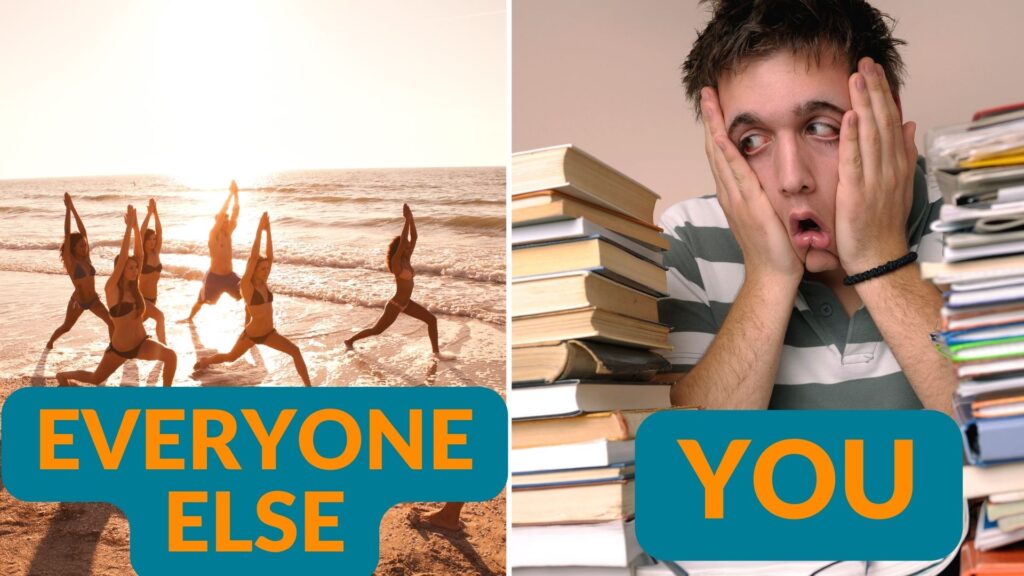 Suppose you just graduated high school and know you are attending a community college.
In that case, there is no reason not to enroll in one or two courses at your intended community college during the Summer.
Most community colleges offer online classes, and you do not need to take rigorous-intensive classes, but instead, focus on your General Education and lower-division coursework.
Consider fulfilling a requirement in the English and Math category as every school in the UC and CSU mandates it to transfer.
I suggest speaking with your community college counselor to identify one or two online classes that will transfer to UCs and CSUs.
Transfer Tip #2 Meet With Your Academic Advisor Early and Often
I know what you are thinking; you barely even visited your academic advisor in high school, so why would you do it now? This is college now, and you will have to take more responsibility for your academic future.
One of your most important responsibilities as a college student is to meet with your academic advisor early and often! Why do you ask?
The earlier you meet with your academic advisor, the sooner you can get on track to transfer.
Your academic advisor's primary responsibility is to help you succeed academically and develop a plan for your time at community college. Advisors can also provide insight into the university transfer process as they have extensive experience working with students who want to transfer.
Meeting your academic advisor should be one of your first steps after deciding to transfer.
I recommend meeting with your academic advisor every semester or at least once a quarter to ensure you are on track to meet your goals.
A quick 30-minute meeting can save you months of wasted time and effort!
Remember, your community college advisor is an expert in helping students transfer to a UC or CSU, so they understand the required articulation agreements.
Keep your adviser informed of your transfer strategy, and schedule a meeting time with an advisor from your target institution.
If you try to go through this process without the assistance of advisors, you could be unable to utilize all of your community college credits.
Transfer Tip #3 Pick a Major
If you leave with anything from this blog post, I hope it is this: do not procrastinate in picking a major!
The number one reason students delay their transfer to university is because they have not decided on a major. I understand that it can be challenging to pick a major, but the sooner you do it, the better.
Transferring to a university is much easier when you have a declared major. When you have a major, your academic advisor can help you map out a plan to complete your necessary coursework.
It is also essential to have a declared major when you meet with an advisor from your target institution.
They will be able to tell you what specific requirements you need to complete for your major and which community college courses will satisfy those requirements.
Watch Out for Prerequisites!!
A significant reason California students fail to transfer is the unfortunate reality that they were missing a major preparation course required by the transfer institution.
Require vs. Recommends
Depending on your major, your intended transfer institution may REQUIRE that certain major-specific classes are completed before you are eligible to transfer. Note that I did not say RECOMMENDS.
For example, suppose you declare as a Biochemistry major with the intent of transferring to the University of California San Diego (UCSD).
Assist Report
You are required to complete all of the courses listed to the left on the Assist.org articulation agreement.
These courses include Chemistry, Organic Chemistry, Physics, and Math series. You are not eligible to transfer if you do not complete the courses listed.
Still, the problem is that students fail to realize the prerequisites for these required courses.
AP or external Credit may not be enough
Students think they can enroll in the class right away, but unless they test out (with AP credit or other external exams), they will have to take a course before they are even eligible to enroll.
Prevent it with Certainty
The best way to avoid this issue is by picking a major as soon as possible and then meeting with your academic advisor to create a plan.
By picking your major ahead of time, you can register for the classes that are a prerequisite for that program.
Registering for courses effectively will help you finish your transfer quicker, saving both money and time in the long term.
If you have not declared a major, the advisor will not be able to provide you with this information. Picking a major may seem daunting, but many resources are available to help you.
If you need help picking a major, I suggest meeting with a career counselor.
Career counselors can provide you with information about various majors and careers. They can also give you assessments that match your interests and skills with potential majors and careers.
Transfer Tip #4 Know What Transfers
Students have to understand what transfers if they want to be successful. There are a few different types of units that may or may not count when you transfer:
College Level Examination Program (CLEP)
Advanced Placement (AP)
International Baccalaureate (IB)
Transferable Courses from Other Regionally Accredited Institutions
Dual Enrollment Courses
If you took an AP class in High School or enrolled in a Dual Enrollment program, you may already have college credit.
The number of credits you earn depends on the school you are going to and intend to transfer to, as they all have different credit limits for specific AP exams.
ASSIST Resource
The correct and consistent utilization of ASSIST is key to a successful transfer campaign.
Assist.org is the official repository for all articulation agreements between the "Big 3" that make up California's higher education system (California Community College, University of California UC, California State University).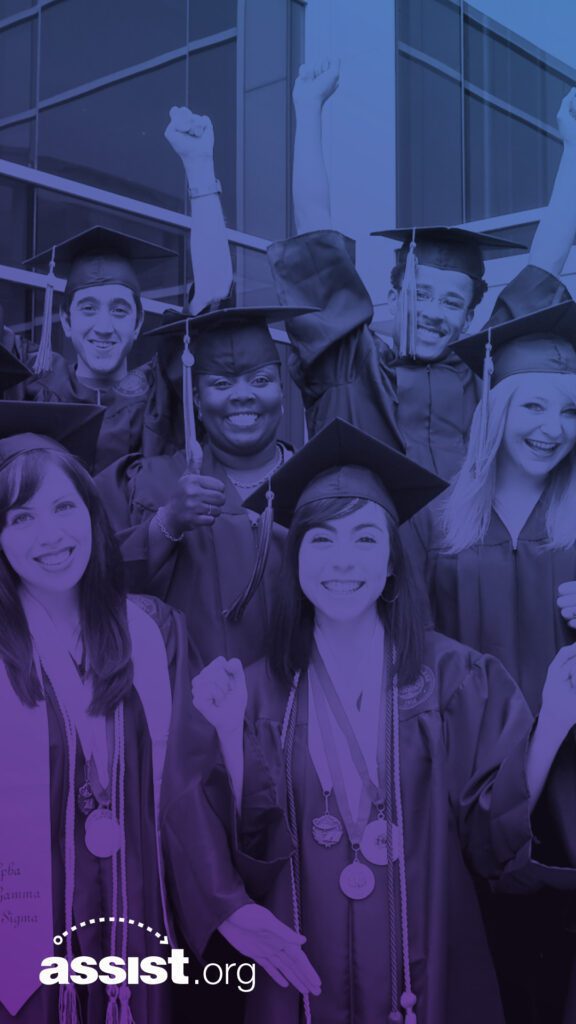 If you are a California community college student interested in transferring within a reasonable time frame, then it is essential that you bookmark the ASSIST resource.
This website outlines the possible articulation agreements between California community colleges and four-year universities.
What is an Articulation Agreement?
An articulation agreement is a legal document indicating which courses will transfer between two colleges.
Articulation agreements help streamline the process by letting students know which courses will and will not count towards their degree before they even step foot on a four-year campus.
There are three types of articulation agreements.
Course-to-Course
Program-to-Program
General Education (GE) Breadth
A course-to-course articulation agreement is the most common type of articulation agreement.
This type outlines which specific community college courses will fulfill lower division requirements at a CSU or UC school.
A program-to-program articulation agreement is between a community college and a four-year institution with a similar degree program.
This agreement guarantees admission to the four-year institution if the student completes all required community college coursework with a minimum GPA.
A general education (GE) breadth articulation agreement between a community college and four-year institution outlines which lower division general education classes will be accepted by the four-year school.
These agreements are important as they outline a student's path from the beginning.
Knowing which community college classes will satisfy lower division requirements at your transfer school, you can save time and money by not taking extra units.
Suppose you are not a California community college student. In that case, your best bet is to check with the admissions office of the school you want to transfer to and ask about their specific policies on credit transfers.
They should be able to give you a list of schools they have an articulation agreement with.
Transfer Tip #5 Get Involved on Campus
One way to make the most of your community college experience is to get involved on campus.
There are many ways to get involved, including joining clubs or organizations, participating in student government, or becoming a tutor. Getting involved on campus has many benefits.
First, it can help you make friends and feel like a community. Second, it can help you build leadership skills. And third, it can give you something to put on your resume when you transfer.
So if you feel like community college is a drag, try getting involved on campus. It might just be the thing that turns your experience around.
Transfer Bonus TIPS: STAY FOCUSED
Remember to stay focused on your career and professional goals. Completing any degree, whether an associate's or a bachelor's, on time, is no easy feat. But by remaining focused and dedicated to your studies, it can be done.
Keep your end goal in mind when you struggle in one of your classes – especially if it's a class you don't enjoy. It will all be worth it in the end.
Conclusion
Overall, high-quality and affordably priced classes are persuading more students to begin their educational quest for a bachelor's degree at a community college.
In this blog post, we discussed the importance of starting early and suggested taking summer courses to get a head start on completing those general education classes.
Moreover, we discussed the importance of speaking with your counselor about your degree plan and using resources like ASSIST to ensure courses are transferable.
Finally, we encouraged students to get involved on campus and to always keep their end goal in mind.
Completing any degree is difficult, but starting your academic journey at a community college gives you a great head start.
Use the tips in this blog post to ensure you're on the right track to transfer from community college to a four-year university.
If you found this blog post helpful, please consider making a DONATION to our organization.
Your support helps us continue our work in supporting California community college transfer students. Thank you!