There's no one formula for submitting a robust college application, but some tips can help guarantee your experience is painless and worry-free. Here are five tips to make your transfer application memorable this admissions season.
1. Focus on the Dreaded Transfer Application Essay
The admissions essay is often overlooked by students eager to submit their applications. However, this is a critical mistake! The admissions essay is your opportunity to show the admissions officer who you are and why you would be an excellent fit for their school.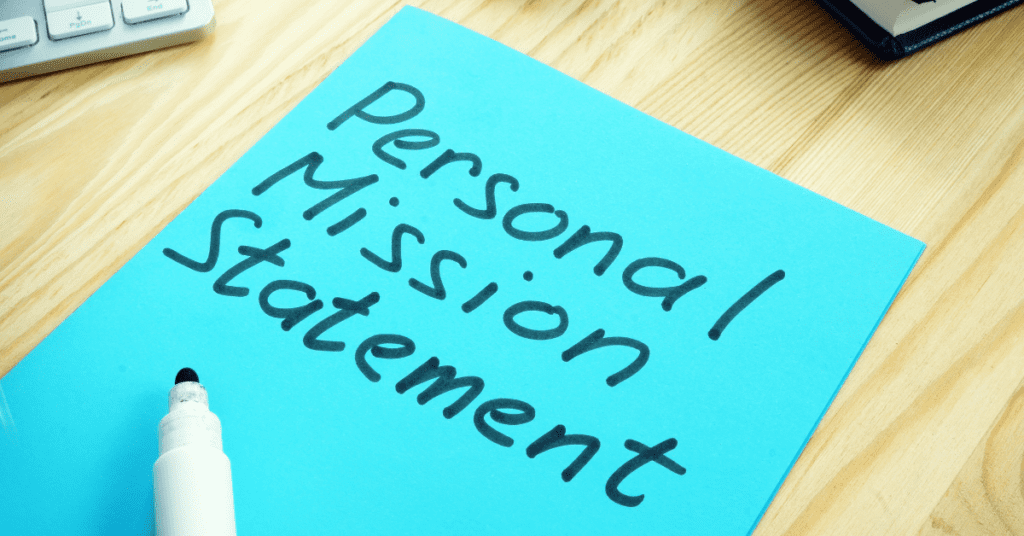 It is also your chance to demonstrate your writing skills. The admissions essay is a critical component of your application because it is the only time the admissions officer can gauge your writing skills and learn a little about you. Both tenants are central to the holistic approach schools take when evaluating students.
Grades Aren't Everything.
Both tenants are central to the holistic approach schools take when evaluating students. The admissions process considers more than just high school transcripts and test scores but looks at the complete student – including the admissions essay.
Prospective students should worry more about the rigor of their high school classes and make themselves known to the admissions team or admissions representatives for the schools they want to attend.
Strong college applications incorporate an academic and holistic perspective, and there is little a student can do to make their application stronger on the former perspective.
Related Reading: 5 Tips to Improve Activities Section Common App
In other word, grades are still the most important factor in an application because it is the baseline by which the admissions office determine strong applications and students.
However, it is a waste of time to regret the grades or course marks you received because there is nothing you can do about it to make the application any stronger. The only thing you can do to influence your college applications is to make your personal and subjective experiences meaningful to the admissions office.
Tell Your Story
Make sure you give yourself enough time to write a strong essay that accurately reflects your personality and interests. With some planning and effort, you can make your admissions essay stand out from the rest! This short writing lets colleagues learn about your personality, interests, and passions.
This sets you apart from the other students in the pool and convinces admissions officers that you would be a valuable addition to their campus community. So go ahead and write from the heart – your admissions essay is your chance to shine!
The college admissions process is not an exact system. In other words, the school's admissions office is not subjugated to a single criterion determining student acceptance or rejection.
The admissions committees will review your application and determine whether or not you are a candidate that will suit the school's needs and present a unique fit for the school's culture.
The admissions team could also ask for other supplementary materials in the transfer application, including a personal statement and a high school writing sample. Many colleges encourage transfer students to write about their participation in a volunteer program or answer questions about their classroom and life interests.
2. Highlight Differentiating Factors in Transfer Application
In 2021, the University of California at Los Angeles (UCLA) received 139,490 applications and only accepted 15,028 students.
This equates to an 11 percent acceptance rate, remaining at the top of the UC selectivity ranks. These figures showcase the need for students to differentiate themselves from the thousands of other applicants, primarily by highlighting their non-academic activities.
In other words, don't just list your awards and accomplishments – be sure to include the experiences that have shaped you.
These experiences can come from various sources, such as your family, friends, community, or cultural background. Including these aspects of your life in your transfer application will give the admissions officer a well-rounded picture of you rather than just a student.
Related: When do UC Decisions Come Out?
Related: How to Write an Effective Resume for College Admissions| College Resume Tips
3. Seek Out Strong Recommendations
One of the best ways to make your transfer application stand out is to seek recommendations from people who speak to your character and accomplishments. These can be teachers, coaches, employers, or anyone with first-hand knowledge of your strengths.
These letters of recommendation give the admissions officer valuable insight into who you are and how you interact with others in various settings. Do not limit your recommendations to teachers and academic coaches. Many students make the mistake of only asking for letters from people who they think will write glowing reviews.
While these recommendations can be helpful, they are not as impactful as those from people who speak to your character and personal strengths.
Be sure to give your recommender plenty of time to write a strong letter on your behalf, and thank them for their time and effort! Admissions officers have read thousands of recommendation letters and can quickly discern whether a LOR is genuine.
So, be sure to ask for letters from people who know you well and can speak to your unique qualities.
4. Fitting the School Culture
Every admissions cycle, schools are inundated with competitive transfer applications, but they cannot accept them. Suppose two transfer applicants are on the chopping block.
In that case, admissions officers may decide which student fits the school culture and is more suited to be a productive and engaging member of the school community. Admissions officers want to see that you are familiar with the school's values and find specific examples to which the student can point.
For example, if you are applying to a school that emphasizes service learning, be sure to highlight your experiences in this area in your transfer application. If you have participated in community service projects, include these experiences in your resume and/or admissions essay.
Related: How to Write a Resume for College Admissions | College Resume Tips
Make Yourself Known Early
Contact the school through social media accounts and provide your high school guidance counselor with the supplemental materials needed early in the transfer application process.
In the same light, if you are interested in one specific school, make sure you are reaching out to the admission counselors at the institution and making yourself known to them. A strong college transfer application is one where the institution knows the student through personal giving.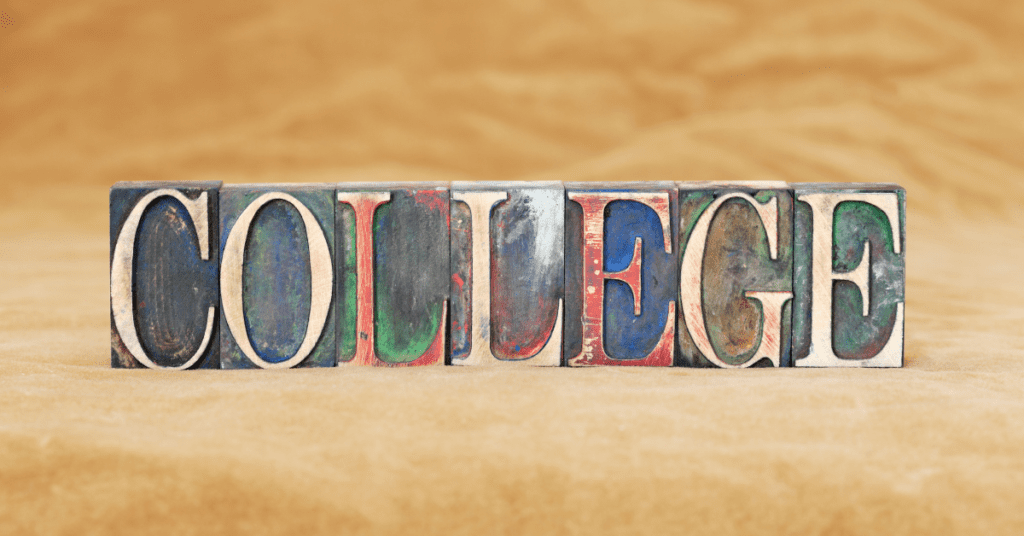 This can be a simple introduction email whereby you find the counselor assigned to your school district, region, or state and send them a friendly email indicating your intent to apply in the Fall. This should be done in the Spring before you expect to enroll.
5. Transcripts are Still Everything on Transfer Application
I decided to leave this step for last because it is the most common, expected, and prolific aspect of your college application. It remains true today, as it has always remained true, that your grades, transcripts, and course selection competitiveness are the main factor for admissions.
Schools want to admit students who can handle the rigor, stress, and hardships. Your college admissions process
Competitive Course Selection
Officers consider whether the student challenged themselves throughout their academic career by enrolling in more challenging courses. This can come in AP/IB courses, dual enrollment courses, and even taking more classes per semester.
Advanced Placement exams, honors courses, and academic accolades are essential to your chances of admission.
Your junior and senior years of high school are essential milestones in your academic career. It is necessary to start early and get a jump start on your transfer application essay or transfer application process.
Consider reaching out to a college consultant or your high school or community college counselor to find universities you are interested in attending and create a plan with the application deadlines, Common App, and test scores for the schools you are interested in attending.
Strong Grades in All Classes
Admissions officers also want to see a student who has consistently achieved strong grades throughout their academic career.
They want to know that you can handle the most challenging courses with the same level of grace and integrity that you tackle in your less complicated classes. This means that a "B" in an AP course is not seen favorably as an "A" in a standard course.
One caveat to the importance of transcripts is that they are not the only factor in admissions decisions. Many schools, especially those that are need-blind or need-aware, will consider your financial situation and ability to pay for college when making their decision.
These schools may be willing to admit a student with slightly lower grades if the student can demonstrate a strong financial need.
Transfer Application Tips Concluded
Applying to college can feel like a daunting task, but if you focus on these five tips, you'll be well on your way to having a solid transfer application. The writing portion is vital, so make sure it is well-written and showcases your unique qualities.
Highlight any experiences or accomplishments that set you apart from other applicants. Seek recommendations from teachers, employers, or others who can attest to your skills and potential. Make sure you fit the school culture – research the schools you are interested in to get a sense of what they value.
Finally, transcripts and grades are always necessary, so ensure you have good grades and work to maintain them throughout high school.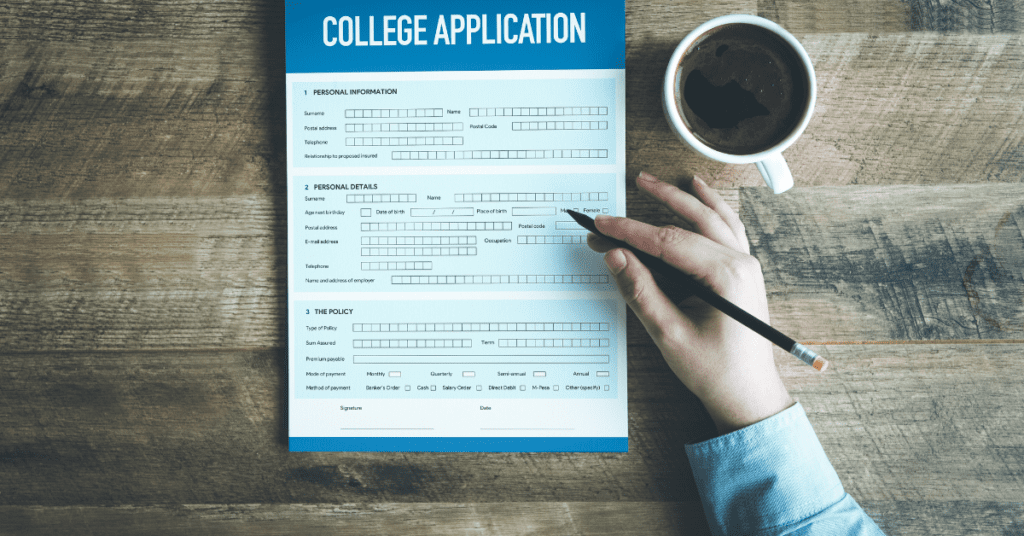 The most important thing to remember is that you are in control of your destiny. If you work hard, put your best foot forward, and trust the process, you will find the right college for you. By following these tips, you can put your best foot forward and increase your chances of being admitted to your dream college!
What tips do you have for a robust college application? Do you work in college admissions? Let us know!